Calvin Johnson: NFL's culture of playing hurt became too much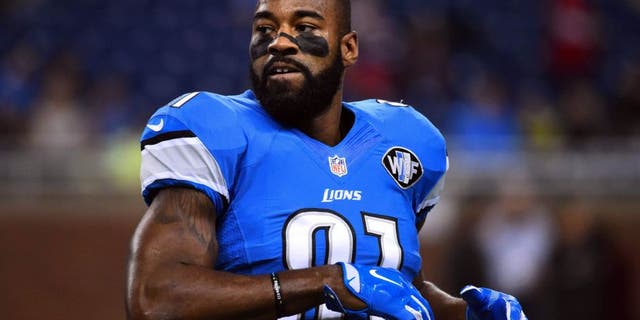 NEWYou can now listen to Fox News articles!
Calvin Johnson recently retired from a superstar NFL career at 30, walking away from the Detroit Lions at an early age much like Barry Sanders did almost two decades earlier.
While Johnson admitted to ESPN that the Lions' struggles made his decision easier, he detailed a disturbing culture of playing hurt in the NFL and said it became too much for him, after nine seasons, several surgeries and more concussions than he could count.
Johnson said his concern was for not only the toll that football took on his body, but also the demand for painkillers that playing hurt created.
"I know where my body's at, know how it feels, you know," Johnson said on "E:60" that aired Thursday. "... And to be out there actually doing it every day, you know -- €" the pain to do it. So I'm just like ... you can't take Toradol and pain medicine every day, you know. You gotta give that stuff a rest. And (taking it daily), that was one thing I wasn't willing to do."
Johnson said early in his career, painkillers were handed out "like candy", though he indicated the practice had come under more scrutiny as the subject of players' health became a bigger issue.
Concussions, however, are not diminishing, he indicated, despite the increasing awareness of the problem.
"Concussions happen, if not on every play, then they happen like every other, every third play," Johnson said.
While Johnson wouldn't say the NFL isn't taking care of players or concerned about their safety, he said the doctors and trainers who are taking care of them have the teams' best interests at heart, not necessarily the players'.
"The team doctor, the team trainers, they work for the team. And I love 'em, you know," Johnson said. "They're some good people, you know. They want to see you do good. But at the same time, they work for the team, you know. They're trying to do whatever they can to get you back on the field and make your team look good."