Buzz: Jack Hoffman doing great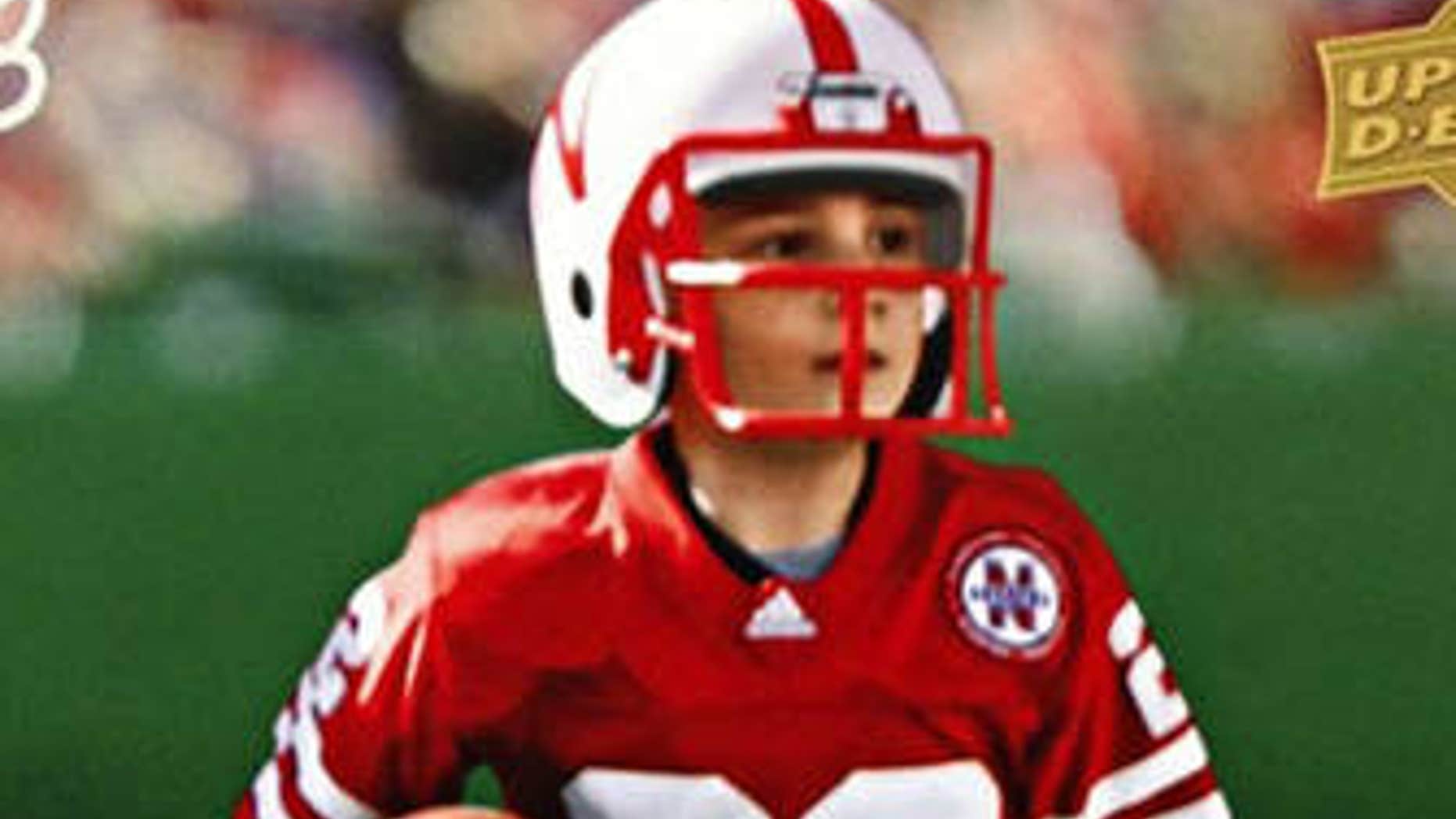 You remember Jack Hoffman. He's the little boy with cancer from a little Nebraska town who made the long touchdown run in Nebraska's spring football game.
It was one of the great sports moments of the year, a little boy's Husker heroes letting him feel the sensation of scoring a touchdown in Memorial Stadium, inspiring him, encouraging him.
Well, there is good news.
Great day 2day- @BostonChildrens MRI revealed Jack's tumor stable (remission) & chemo port can come out. #AwesomeGod pic.twitter.com/FElXBdEm1t
-- Team Jack (@TeamJackHoffman) October 3, 2013 Jack has been off treatment for three months, and his tumor hasn't grown. He is likely to need more treatment eventually, but doctors say that's no guarantee. The family says there is a 33-percent chance he's simply done getting cancer treatment.
Jack was diagnosed with brain cancer two years ago at age 5 and nearly died from a seizure. When doctors examined him they found a mostly inoperable tumor on his brian. The tumor was causing a type of epilepsy that gave Jack seizures that even medicine wouldn't stop.
A specialist removed most of the tumor during a second brain surgery. That stopped the seizures but the remaining 5 percent of the tumor was still a problem.
At the time, Jack's favorite Cornhusker was running back Rex Burkhead and the family asked Nebraska if there was any way their son could meet his hero.
Burkhead invited Jack and his family to hang out for a day and tour the facility. That season, Burkhead wore a wristband during games that read "Team Jack - Pray."
And that's what started all this. There is no way to know, of course, the effect Nebraska's attention and encouragement had on Jack Hoffman. He is still too young to articulate it and we're talking about doctors using scientific processes to eliminate a disease. But it is commonly acknowledged in medicine that a patient's mental outlook, support from the outside, activity level and spirituality can have a positive impact on recovery.
That doesn't mean Nebraska deserves credit for Jack's progress. But the one thing the Nebraska football team could have done, it did, and the story keeps getting better.
And now for some links:
- It only took 11 years, but Havre de Grace field hockey finally ended its losing streak .
- Man, the Cowboys sure don't sound too excited about facing Peyton Manning .
- Oops, the Longhorns are going to be missing David Ash against Iowa State.
- You can burn his jersey, but you aren't going to change Matt Schaub .
- And here we have Mark Stoops going on a rant at Kentucky . That didn't take long.
- You know what Les Miles needs? More cowbell .
- Did someone say more cowbell?