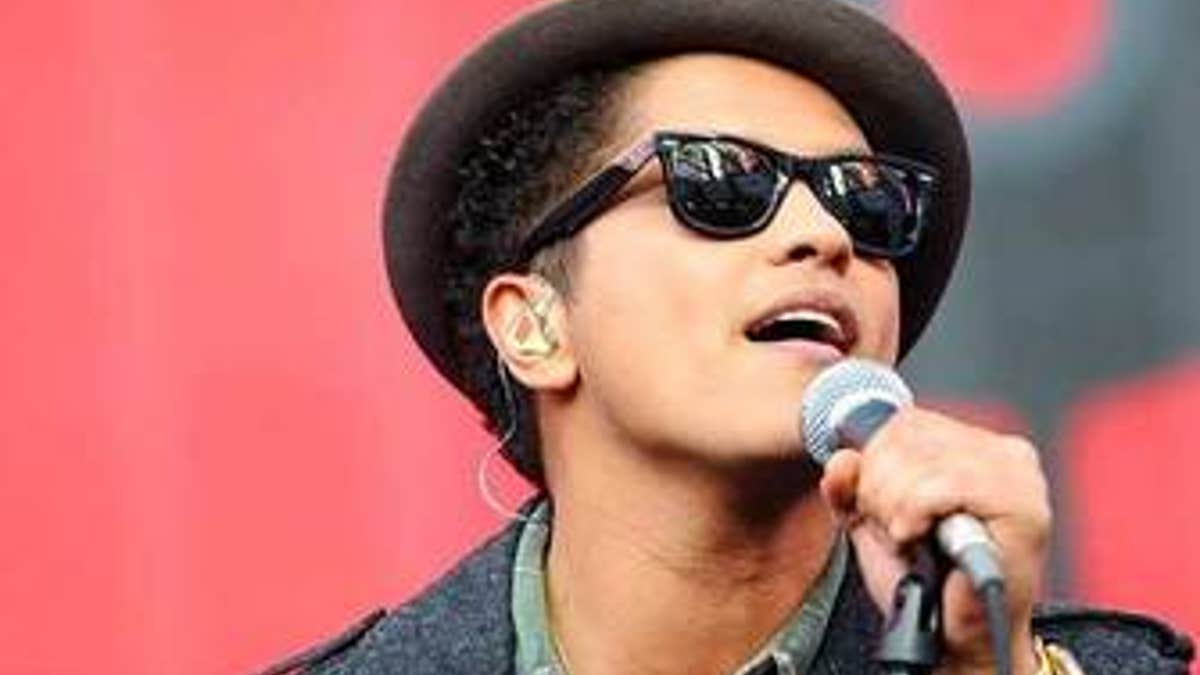 For those of you who wagered that the Super Bowl halftime entertainment's first name would begin with the letters B-R-U, go to the pay window.
Just don't expect to be collecting because the performers will be Bruce Springsteen and the E Street Band.
NFL on FOX announced moments ago that the halftime entertainment at MetLife Stadium on Feb. 2 will be Bruno Mars.
The 27-year-old is from Honolulu and the weather in New Jersey figures to be anything but tropical. New Jersey in February doesn't conjure up memories of palm trees and umbrella drinks.
Mars brings an impressive resume to the date. His debut album, Doo-Wops & Hooligans, was released in 2010 and reached the No. 3 spot on the Billboard 200. The sales were sparked by No. 1 singles "Just the Way You Are," "Grenade" and another hit single "The Lazy Song."
His follow-up, Unorthodox Jukebox, reached the top spot in 2012.
Mars has sold 10 million albums and 58 million singles. In addition to being a phenomenal performer, has a strong Twitter following, with more than 16,850,000 followers.
Check out some of his tunes below: