Brother of Los Angeles Dodgers pitcher Josh Ravin shot multiple times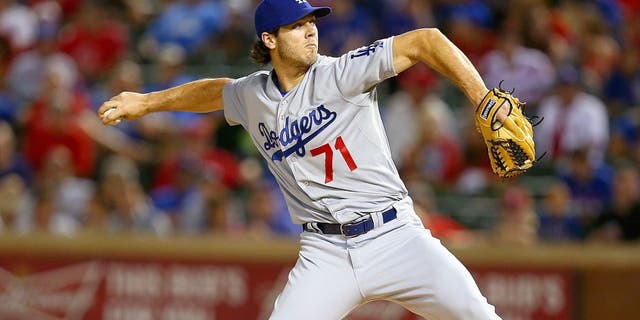 The brother of Los Angeles Dodgers reliever Josh Raven, Joel Ravin, was shot five times Sunday morning in the Los Angeles suburb of West Hills.
Police reported Joel Ravin was shot in the neck twice, arm, stomach and side. He was reported to be in stable condition by the LAPD.
While the suspected shooter had not been apprehended, police said they know who it is.
According to ABC7.com:
Ravin was pulling his SUV into his garage when he got into a confrontation with another man, who opened fire and then fled the scene, according to the Los Angeles Police Department's Topanga Division. The SUV ended up slamming into the wall and door of a neighboring home.

The victim's girlfriend did not want to go on camera but said she ran outside when she heard the shots and found her wounded boyfriend.

Police responded to the scene and found the victim lying on the ground near the complex's garages.
Joel Ravin's mother told KTLA his girlfriend ran to his aid after he was struck.
"She tried to put pressure on something but there was just too much blood," Lana Ravin told KTLA. "She couldn't tell where the wound was."
"I'm just so sad about the whole thing. It's hard to believe. You know?"
Josh Ravin took to Twitter calling for stronger mental health control.
Josh Ravin, a 27-year-old righthander, was 2-1 with a 6.75 ERA in nine appearances for the Dodgers.
His victory in June was the first after a long road to the majors. He currently is on the 40-man roster, on the 60-day disabled list.