Brian Vickers medically cleared to race, No. 14 car ruled eligible for Sprint Unlimited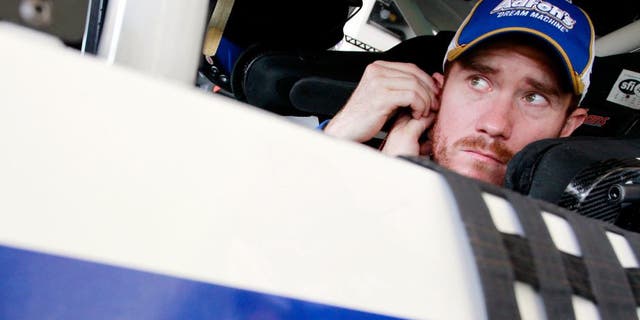 Brian Vickers has received medical clearance from NASCAR to race at Daytona International Speedway, and the No. 14 Stewart-Haas Racing car of injured Tony Stewart will compete in Saturday night's Sprint Unlimited at DIS.
That's the word from NASCAR executive vice president and chief racing development officer Steve O'Donnell, who shared the news Thursday with SiriusXM NASCAR Radio.
On Wednesday, FOXSports.com's Tom Jensen confirmed that Vickers will replace Stewart for Daytona Speedweeks and possibly beyond, while Ty Dillon also will spend some time in the No. 14 Chevy in upcoming races.

A formal announcement of SHR's plans for the No. 14 car at Daytona is scheduled for 11:30 a.m. ET Friday at the track.

Sidelined after a recurrence of blood clots last March, Vickers competed in just two races before going off the grid due to medical issues of a fairly serious nature for the fourth time in his career.
Vickers, 32, first developed blood clots in 2010 while driving for the now-defunct Red Bull Racing. He competed in only the first 11 races that year. Three years later, the Thomasville, N.C., native missed the final four races of the season with blood clots in his calf, and he missed the first two races of last year while he recovered from offseason heart surgery.
Last January, doctors cleared Vickers to race again, only requiring that he must sit out the season-opening Daytona 500 and the following weekend's event at Atlanta Motor Speedway.
After Vickers returned to the seat of his No. 55 Michael Waltrip Racing Toyota for the races at Las Vegas and Phoenix, MWR announced on the Friday of the Auto Club Speedway race weekend that Vickers' blood clots had returned and that the driver was taking a blood-thinning medication to treat the clots and wouldn't be allowed to race while taking the thinners.
Two days later, Vickers told reporters at ACS that he would miss at least three months.
But now some 11 months after his latest health scare, it appears that Vickers will return to competition in Saturday night's Sprint Unlimited (FOX, 8 p.m. ET).

"He is medically cleared, so Stewart-Haas is still looking at communicating the driver of that vehicle, but we have made the decision to allow the No. 14 car to participate in the event," O'Donnell told SiriusXM. "When we looked at it, (Stewart's injury) was due to some unforeseen circumstances.
"A lot of prep work went into that car and there were a lot of implications for the 14 not being in that race, so in this instance we made the decision to allow the 14 to participate."