Brazil's World Cup-winning goalkeeper Marcos says players can't get caught up in fan euphoria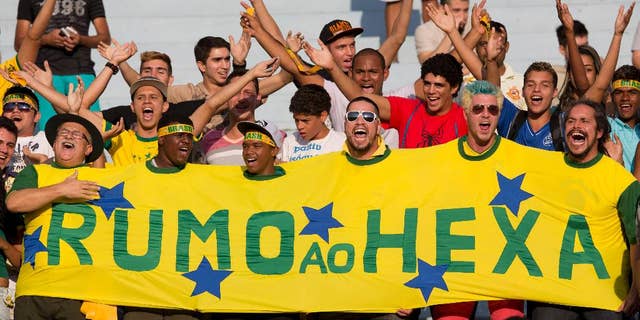 SAO PAULO – Brazil's starting goalkeeper in the 2002 World Cup says players have to avoid getting caught up in the fan euphoria that is starting to take over the country.
Marcos says that as the home World Cup approaches, anxiety can affect the Brazil players' performance throughout the tournament.
The former goalkeeper said he expects the opening match to be the most difficult one for the national team because it will be hard for players to control their nerves.
He said he was "a lot more relaxed" in the final against Germany in 2002 than he was for the team's opener against Turkey in the tournament in South Korea and Japan.
This time, Brazil will open against Croatia in Sao Paulo. It then plays Mexico and Cameroon in Group A.