Brazil Fighter Targeted by Racist Twitter Comments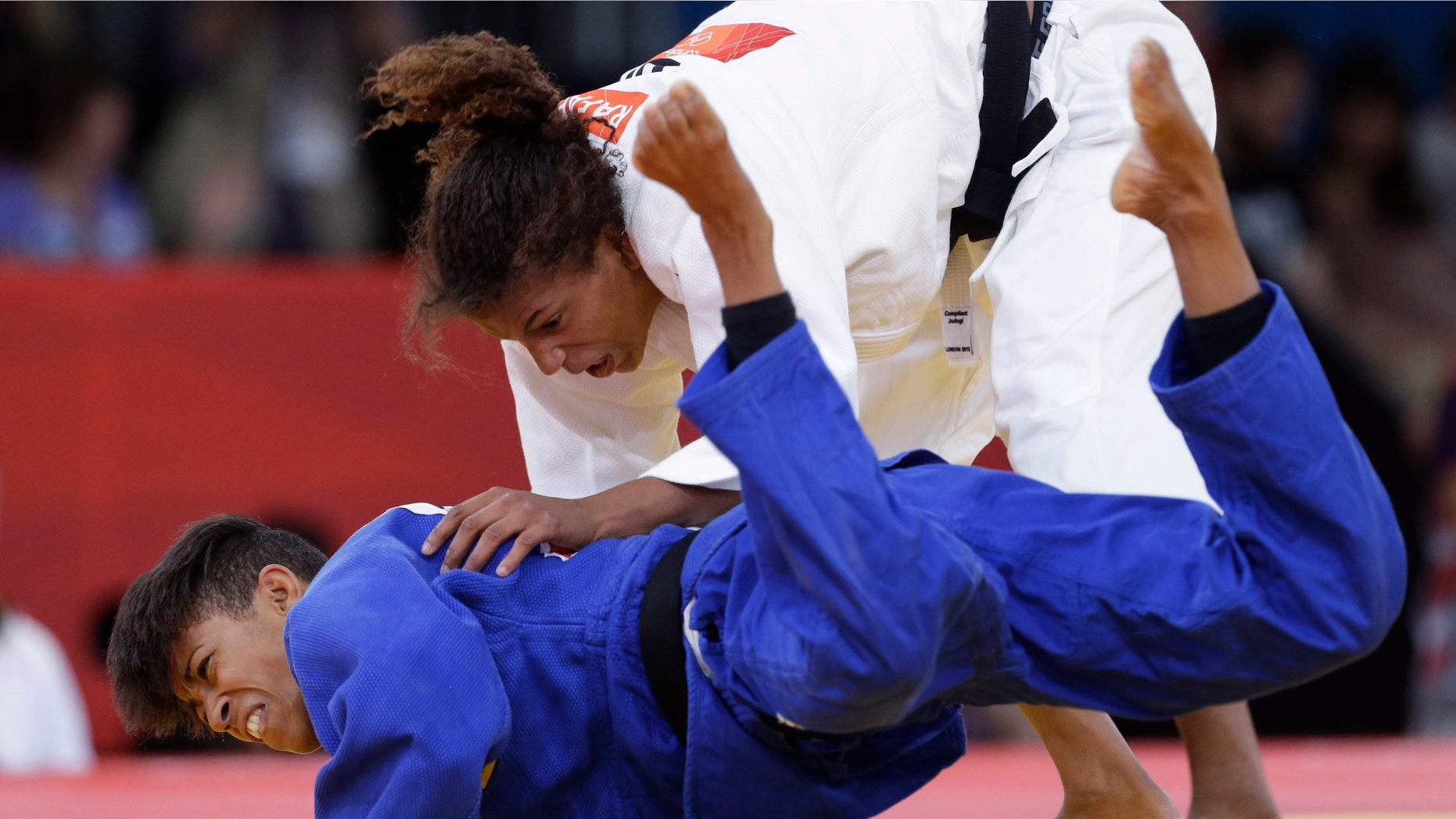 Brazil's Olympic Committee condemned what it called racist comments made against a Brazilian judo fighter on Twitter.
The committee says the comments were made against Rafaela Silva, an Afro-Brazilian, on Twitter in Brazil after she was eliminated in the round of 16 of the 57-kilogram women's division on Monday.
Silva said she doesn't want to take the case forward, but the committee said in a statement Tuesday that it was studying legal action against those who made the comments.
"Brazil is a multiracial country and should not tolerate any type of attitude stimulating any kind of segregation," the committee said.
This isn't the first time athletes are taking heat for comments they made on Twitter.
A Swiss soccer player was expelled for Tweeting racist message about South Koreans. Michel Morganella, who was stripped of his Olympic accreditation, sent the Tweets after losing to South Korea.
Greek triple jumper Voula Papachristou also was kicked out of the Olympics for offensive comments.

In the Brazil incident, Brazil's Sports Minister Aldo Rebelo told Brazilian media he will ask police to investigate.
The comments attracted the attention of Brazilian soccer star Neymar.
"I know how you feel!!" Neymar tweeted to Silva. "Now it's time to be with those who truly love you and train a lot to make your dream come true in Rio/2016!!"
The Brazilian city of Rio de Janeiro is the next to host the summer Olympic games.
Silva also faced angry reactions from users upset that she failed to win the gold.
One user told Silva she should "return to Brazil swimming," after she lost her match on Monday. Silva responded with an insult.
The judo fighter has locked her account following the Twitter feud.
Based on reporting by the Associated Press.
Follow us on twitter.com/foxnewslatino
Like us at facebook.com/foxnewslatino