BRAZIL BEAT: Herding cattle outside new Arena Pernambuco in World Cup host city Recife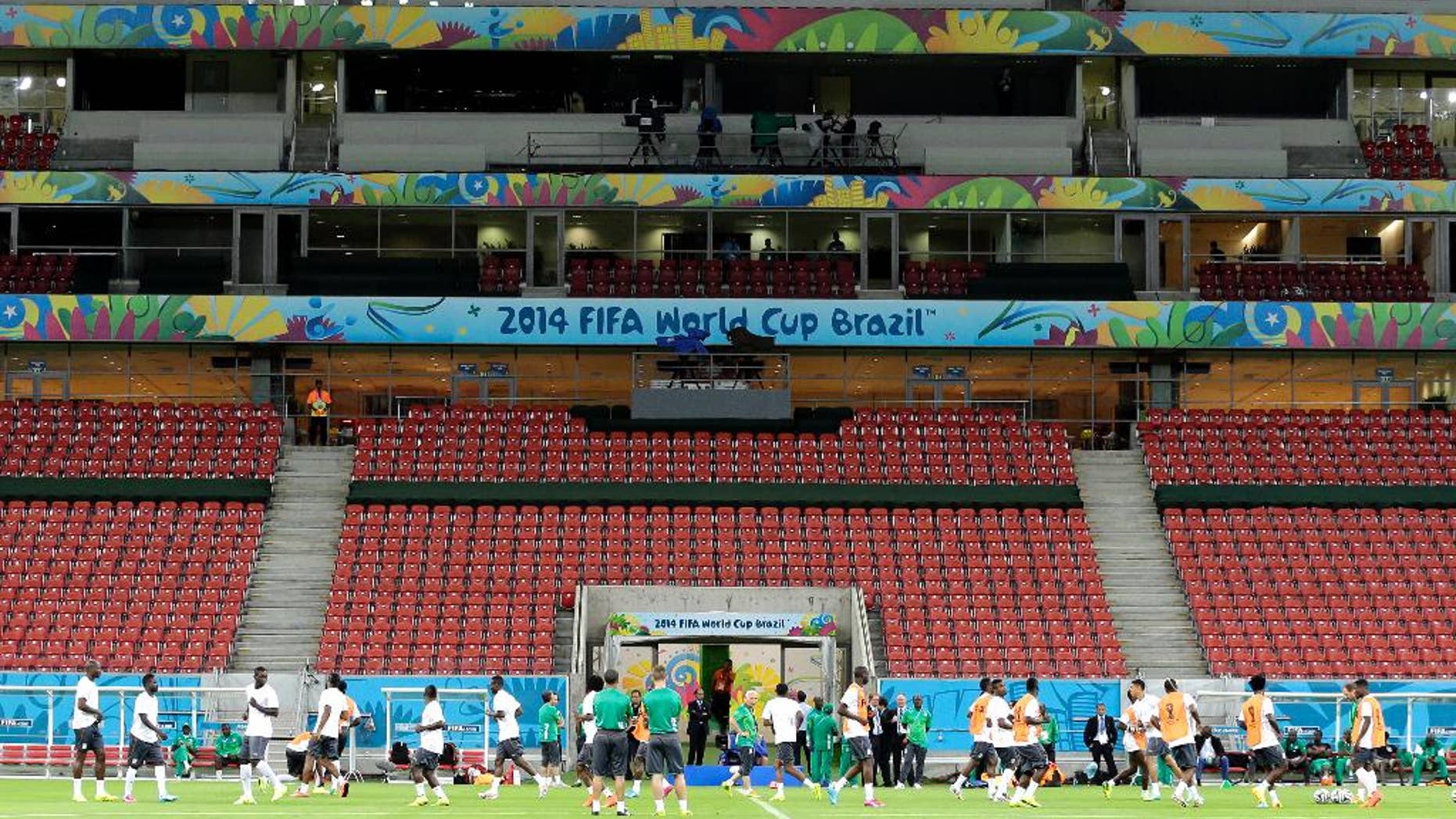 RECIFE, Brazil – A small herd of cattle crossed the main four-lane road encircling the glittering white Arena Pernambuco, less than a couple hours before the Ivory Coast was set to practice there Friday evening.
This is one of the unintended, but not necessarily troublesome, results of a decision by World Cup organizers to build the $220 million venue in a rural area well outside the host city of Recife.
Auto and pedestrian traffic around the stadium were sparse at the time, and no one seemed to mind the man wearing a green T-shirt and a straw cowboy hat directing his livestock along the perimeter of the stadium. As he hustled about a dozen bulls and cows up a hill, across the road and eventually out of sight, there was a dull, metallic clanging of the bells around their necks.
One of the stated goals of building Arena Pernambuco about 11 miles outside of Recife, in the community of Sao Lourenco da Mata, was to spur development in the area that has long lagged economically. The last few miles leading up the stadium bring motorists past rolling hills covered in lush tropical vegetation and some stretches of forest. Just beyond the main road leading up the arena, one can see a small cluster of modest, stucco-sided cinderblock homes on a hillside.
"The stadium was brought to them," said Megale Tiago, a native of Recife who was at the venue. "It is still a rural area, so if the stadium is here or it is not here, they go about their way of life."
— By Brett Martel — www.twitter.com/brettmartel
___
Associated Press reporters will be filing dispatches about happenings in and around Brazil during the 2014 World Cup. Follow AP journalists covering the World Cup on Twitter: https://twitter.com/AP_Sports/world-cup-2014