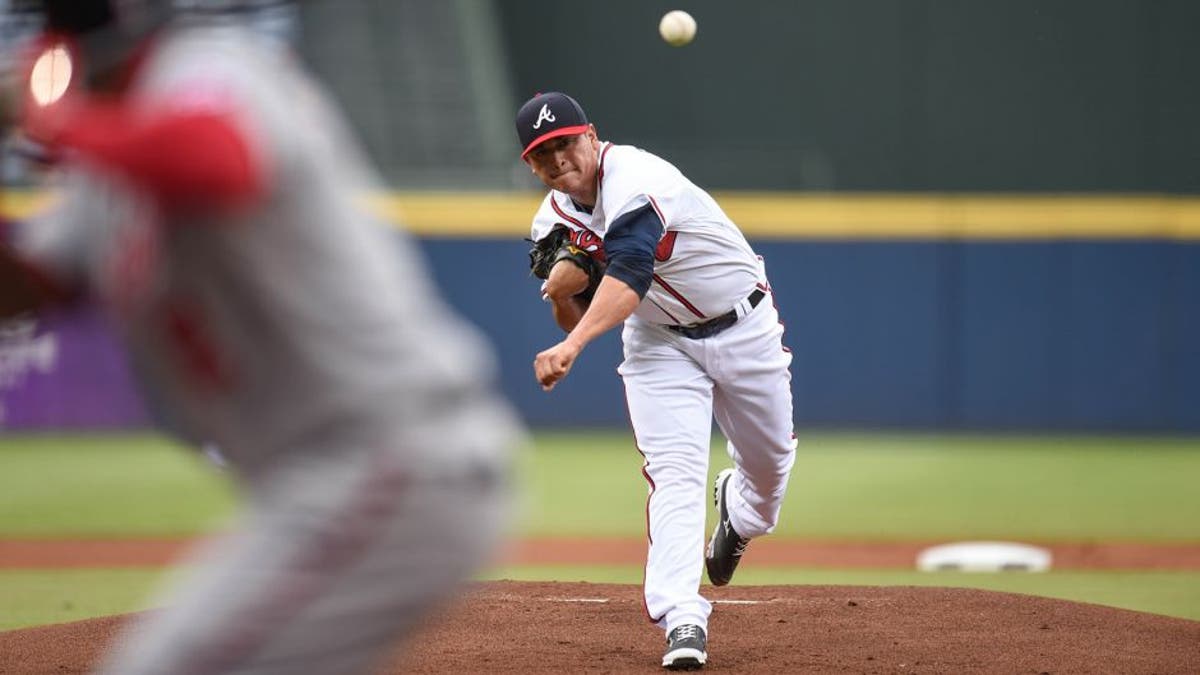 The emergence of Manny Banuelos will not come without a health hiccup.
The Atlanta Braves' rookie starter was placed on the 15-day disabled list for what the team is classifying as left elbow inflammation. His DL stint is retroactive to July 25, his last start, but it's not the type of news the team wanted to receive at this point in the season for one of its top offseason acquisitions.
Banuelos, who has previously undergone Tommy John surgery, was acquired by the Braves in an offseason trade with the Yankees for productive relievers David Carpenter and Chasen Shreve -- a buy-low price for a left-handed arm that once ranked as the top prospect in New York's system. Banuelos started the season in Triple-A Gwinnett, posting great numbers as he started to hit his stride for the first time since the surgery.
The 24-year-old posted decent numbers for the big-league club after his July promotion, posting a 2.49 ERA in five appearances. While his peripheral numbers lag behind -- thanks to a low K/BB ratio -- Banuelos has kept runs off the board and proven to be quality addition to the youngest rotation in baseball, a staff that has featured four rookies and three under-25 starters for the majority of the year.
Another rookie, Mike Foltynewicz, is expected to start in Banuelos' place against the Baltimore Orioles on Wednesday.
For now, the disabled list stint appears to be a precautionary measure. It should be noted that the franchise plans to employ an innings limit on Banuelos at some point during the season's second half as he's already hit his post-surgery high (104 1/3 frames thus far) for innings pitched. Whether that means sending the lefty to the bullpen or shutting him down completely, it is unclear, but his elbow's flareup will undoubtedly affect the decision moving forward.
The Braves called up reliever David Carpenter in a corresponding move, but Perez, who pitched Sunday for Triple-A Gwinnett on a rehab assignment, could soon take Banuelos' spot on the staff.
The Braves are not considered to be playoff contenders -- they are seven games under .500 and just dealt their starting third baseman as the trade deadline nears -- so they can afford to be patient with Banuelos, protecting his left arm (especially that left elbow) at all costs.