Braves call up LHP Sam Freeman for bullpen help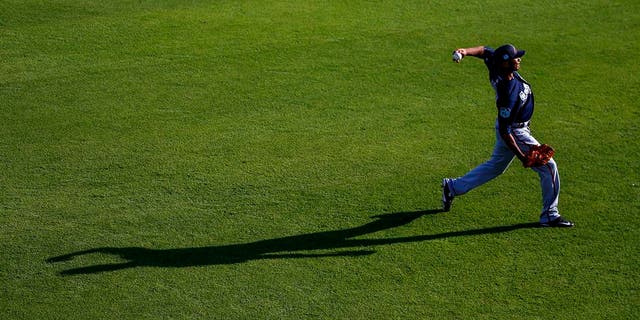 Sam Freeman is heading to Atlanta to potentially help shore up a struggling relief corps.
The 29-year-old left-hander joins an Atlanta Braves team that claimsbaseball's third-worst bullpen ERA through its first 26 games, an issue amplified by Wednesday night's 16-5 loss to the New York Mets. Freeman takes the roster spot of Matt Wisler, who was optioned back down to Triple-A Gwinnett to re-join its rotation after back-to-back poor relief outings.
Freeman joined the Braves organization this offseason following brief MLB stints with the Cardinals, Rangers and Brewers. He owns a 3.87 career ERAafter striking out 21 percent of the major-league batters he's faced in his career numbers primarily propped up by his solid string of outings with St. Louis in 2013 and 2014 though walks have been a consistent concern.
A 32nd round draft pick in 2008, Freeman found immediate success at the Triple-A level this season, allowing just one earned run in 10 1/3 innings. He's allowed just two left-handed batters to reach base this season, though he's issuedfive free passes to right-handers.
Atlanta opened the season with left-handers Ian Krol and Eric O'Flaherty filling out the relief unit with mixed results. The duo has combined to allow eight hits, four walks and seven earned runs to left-handed batters this season with O'Flaherty being the more effective of the two options. (Keep in mind: Krol fared better against right-handed batters in 2016.) As a whole, their production has left plenty to be desired in the early going.
Perhapscapitalizing on the Freeman hype train can help: