Brady: My opinion of Revis hasn't changed, was 'great having him' as teammate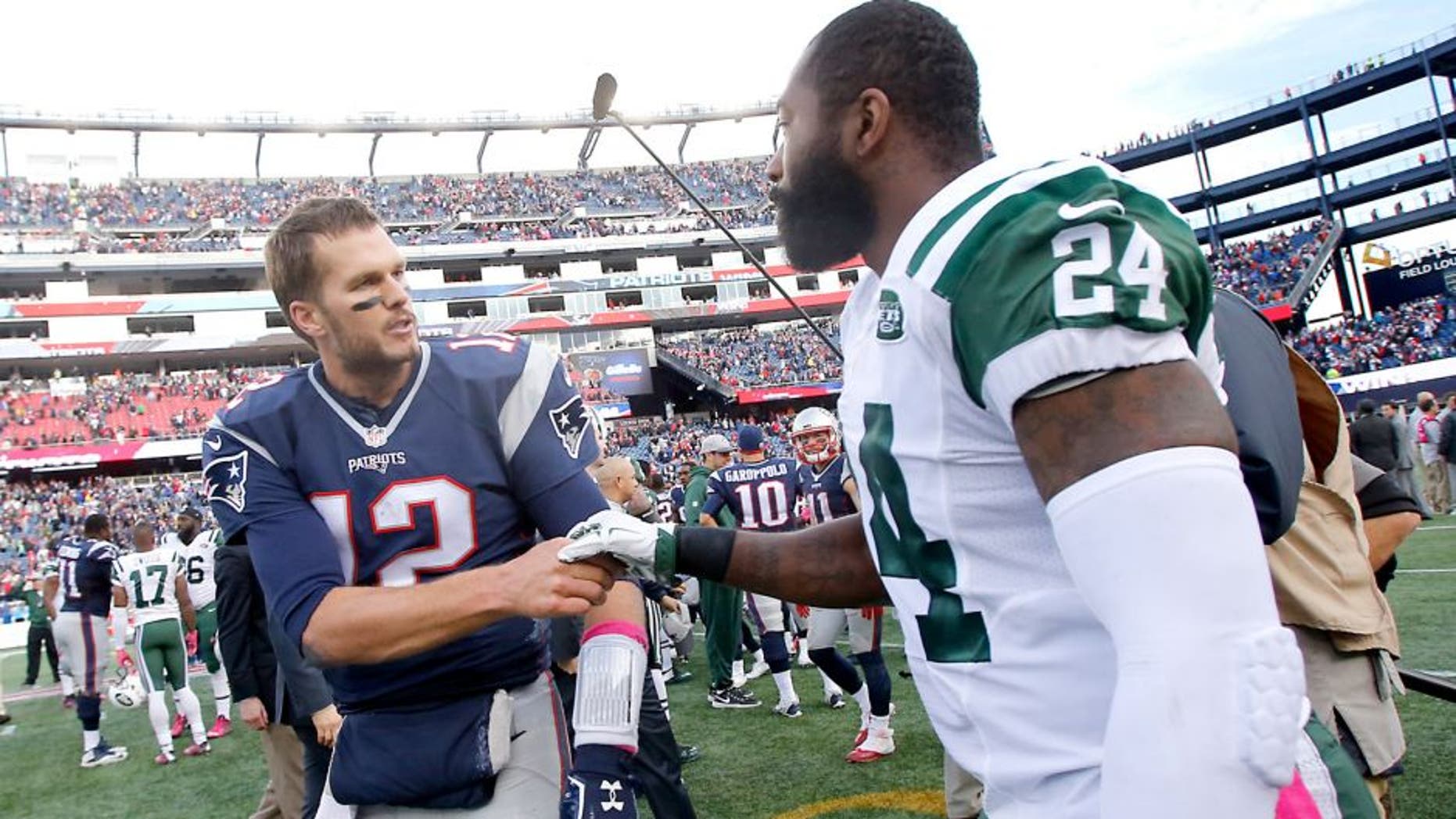 Tom Brady and Darrelle Revis teamed up for one season to bring the New England Patriots another Super Bowl last season, but that's as long as the pairing lasted. Revis signed with the New York Jets in the offseason and has once again become Brady's rival -- on the field, and seemingly off it.
Revis made comments about Brady following the Deflategate saga that may have upset the quarterback. Then after the two faced off earlier in the season, they didn't spend much time together following the game, appearing to shake hands and move on fairly quickly.
However, while there seems to be some bad blood between the two stars, Brady doesn't believe there is. He tried to put the idea to rest Thursday when he was asked his opinion of Revis.
Q: Has your opinion of him changed at all from him being here to now based on anything that happened this offseason?
Brady responded by saying, "No. Nah."
That's all he said in response to that particular question, but it was (probably) enough to end speculation of a "rift" between him and Revis. He did continue on later discussion Revis as a teammate.
"It was great having him as a teammate," Brady said. "He brings a lot to the defense he plays on. He brings a lot to, I think the defense he plays on. We played him a bunch of times when he played for the Jets and then Tampa. We played him here, back to the Jets. Basically, we've played against him every year in some form or fashion. He's just a great player. I think he does a lot of things really well, and it's fun to watch him play."
Brady will get a front-row seat to watch Revis play on Sunday as he'll take a trip to his "island" at least a handful of times throughout the game. It'll be interesting to see how they greet each other both before the game, and after it.