Boxer Curtis Harper walks out of ring in protest after opening bell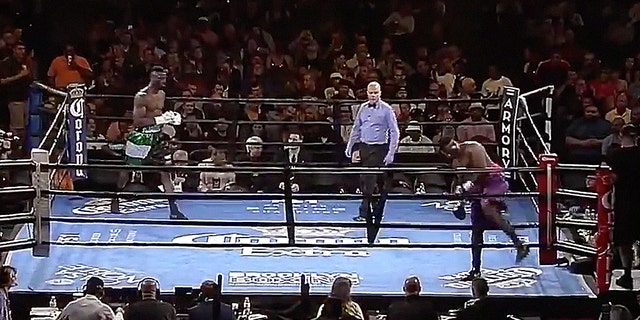 NEWYou can now listen to Fox News articles!
Just as fans were getting settled to enjoy the heavyweight bout between Curtis Harper and Efe Ajagba on Friday night, the fight was over.
Seconds after the boxers touched gloves and the bell rang at their Premier Boxing Championship bout, Harper turned around and exited ring – leaving the crowd and his opponent stunned.
Harper walked out of the ring in protest because he believed he wasn't getting paid enough to fight Ajagba, according to FOX Sports.
The 30-year-old told Bobby Brunette from the Minnesota Boxing Commission he wanted to see the contract he signed prior to the fight or he wasn't going to participate, according to ESPN. When Brunette said his agreement was already filed to the state, Harper walked out.
Harper is likely to be suspended by Premier Boxing and will likely not get paid for the fight, according to ESPN.
By default, Ajagba, of Nigeria, won his first heavyweight bout.