Boston Red Sox Play it Safe with David Ortiz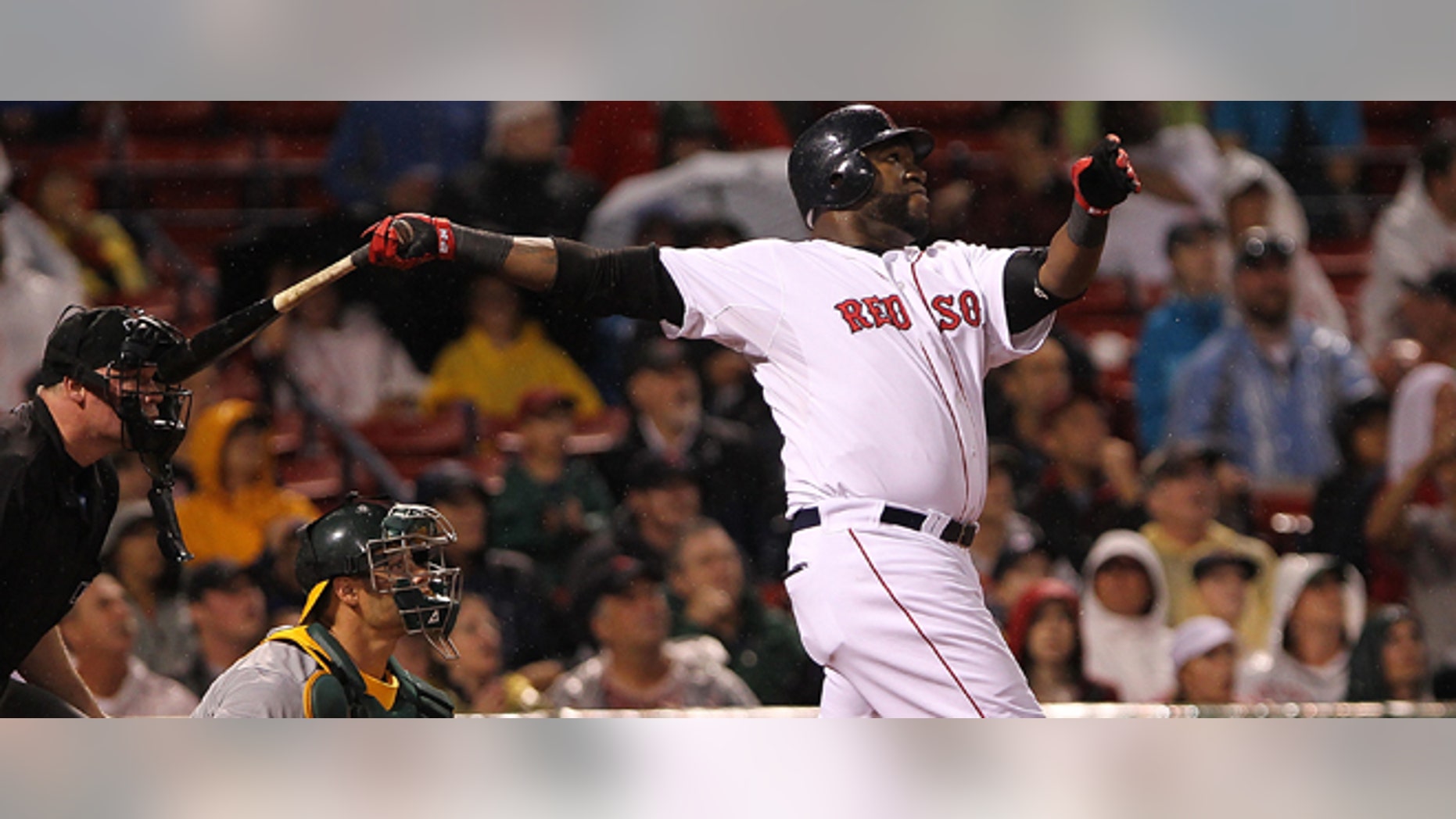 The Boston Red Sox decided to play it safe when it came to designated hitter David Ortiz and his contract negotiations.
Ortiz has helped define the role of designated hitter. He's on any short list of greatest players ever to play the position. In 146 games last season with the Boston Red Sox, he hit .309, drove in 96 runs and hammered 29 home runs, earning his seventh All-Star nod en route.
On the intangible side, he's come up big in the most pressure-packed situations. He's brought charisma and personality to his ballclub and all of Major League Baseball. He's been a role model and mentor for Latin players at the major and minor league levels.
But how much is David Ortiz worth? That's what arbitrators would have had to decide on Monday as the Dominican designated hitter and Red Sox had gone through with an arbitration hearing.
Ortiz and his representatives wanted $16.5 million for the 2012 season. The Red Sox countered with $12.65 million, which is basically what the slugger earned last year.
In the end, the two sides reportedly struck a deal down the middle. Ortiz will earn $14.575 million this season. The agreement prevents a potentially ugly dispute, even if both sides were adamant that they wouldn't allow the situation to deteriorate.
It's fitting the two sides settled on $14.575 million considering what a pivotal role the number was to play in the arbitration hearing.
The job of arbitrators is to listen to both sides' cases and pick one camp's final figure. In Ortiz's case, the key would have been factoring in everything from his numbers (statistics and salary) to his intangibles and deciding who is closer to the right amount.
If the arbitration panel believed that Ortiz was worth more than $14.575 million (the halfway point between the two sides), Ortiz would have won and walked away with far more money than a DH has ever received in a single season.
However, if the panel felt he deserved less than $14.575 million, the Red Sox would have won and saved nearly $4 million.
Arbitration is relatively straightforward, but it's rare that a player of Ortiz's stature opts for an arbitration hearing. Of course, it's almost equally rare that the Red Sox find themselves so deep in the process. The last time Boston was part of an arbitration hearing was 2002.
Throughout negotiations, both sides stressed a desire to make the process as amicable as possible, but arbitration presents a risk. At the end of the day, a player is arguing his worth while his team for the upcoming season asserts that he's nowhere near that valuable.
The last thing any ballplayer wants is to sit through a hearing in which his employer tells him he's overvaluing his worth – let alone watch as charts, stats and other information to support those claims are pulled out to illustrate the point.
Arbitration also is not conducive to establishing the tone of solidarity a club or player wants entering spring training, especially a team like the Red Sox, which is still reeling from last fall's epic collapse and the negative storylines that surrounded the club.
Both sides said the hearing would not be a mudslinging procedure. And yes, Ortiz willingly opted for arbitration, meaning he should have been prepared for the Red Sox to argue he's overvaluing himself.  But sometimes things change, particularly after a player has to be subjected to all the reasons why his team doesn't think he's worth more than the year before.
Ortiz has perennially been among the top designated hitters in the league and experienced an upswing last year, but $16.5 million is a lot of money.
As it stands Ortiz will still become the highest paid DH in the game. His $14.575 million tops Cleveland Indian's Travis Hafner's $14.25 million deal. In essence, it's as close to a win-win as Ortiz and the Red Sox can get.
An arbitration hearing would have answered the question as to how much David Ortiz is worth. However, ultimately the question surrounding the arbitration hearing became: "Is it worth it?" To the Red Sox, the answer was no.
Follow Maria Burns Ortiz at @BurnsOrtiz
Follow us on twitter.com/foxnewslatino
Like us at facebook.com/foxnewslatino