Bills' Aaron Williams says he considered retiring after neck procedure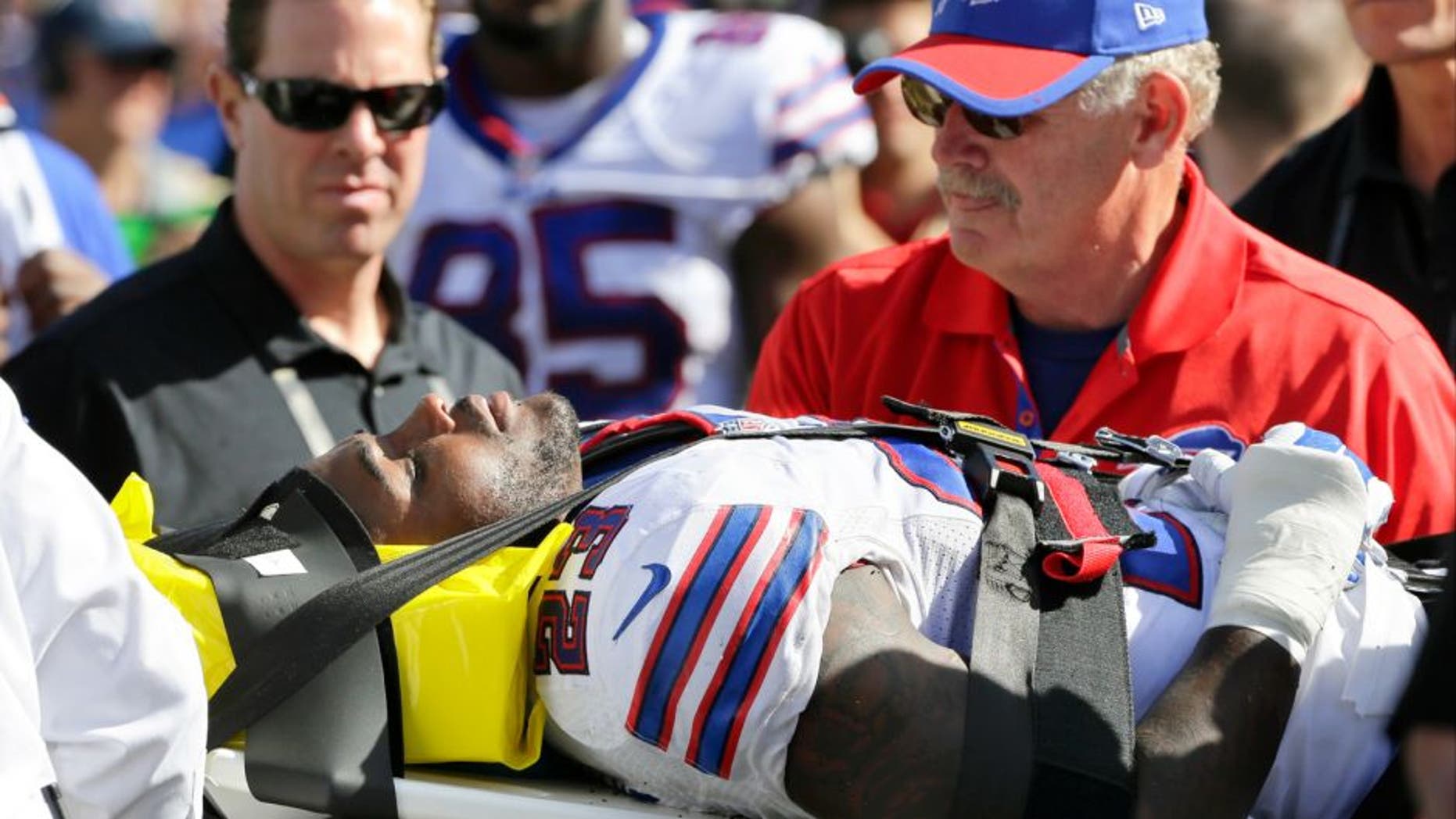 It was a scary scene back in Week 2 when Buffalo Bills safety Aaron Williams was taken off the field in an ambulance after suffering a neck injury against the New England Patriots. Williams was able to get back onto the field fairly quickly, returning in Week 5 before being placed on short-term injured reserve.
Williams returned to the practice field for the first time since Week 5 on Thursday and is eligible to be activated for the first time this week. It's unclear if the Bills will take that route, but they'll certainly be careful with how they handle his injury.
After practice, Williams discussed the injury and the effect it had on his life and football career. He said he underwent a procedure on his neck a few weeks ago, and wasn't sure if he'd return to the game ever again.
"Right before my procedure got done, that's when I knew it was 50/50 I could come back or find another career," Williams said, via Sal Capaccio of WGR550. "It was too real to where I had to start thinking about what I wanted do afterwards. I knew I had a few things [to do after football], but I didn't think it would be coming this time, this soon."
The injury obviously had a huge impact on his football future, but his outlook on life, too. Williams said the whole left side of his body was numb after injuring his neck against the Patriots. He felt the same way for the entire second half of the game three weeks later against the Titans.
Just getting to the point of being able to practice and work out is a huge step for Williams.
"Coming from not feeling your whole left side, to maybe not playing game again, to being able to move the neck, to being able to work out, then having an opportunity to be on the field, it's definitely an experience I'll never forget."
What's frightening is the fact that Williams re-injured his neck on the first hit of the game against the Titans. He stayed in and finished the game after passing tests, but he said he was still in a lot of pain.
As far as his future playing football, Williams says he'll find that out after taking his first hit upon returning. The Bills have three weeks to decide on his availability this season as he'll remain on injured reserve if he's not activated within the 21 days.