Big chunk of change: Georgia owes $6.2 million to ousted coaches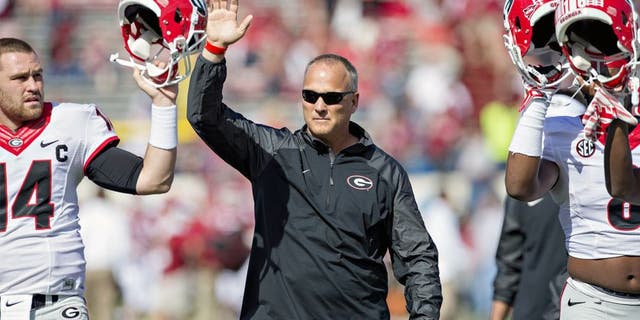 Although Georgia has an entirely new coaching staff led by Kirby Smart in 2016, it hasn't completely severed ties with the Mark Richt regime.
Per a report from the Atlanta Journal-Constitution, Georgia not only owes Richt his $4 million buyout, but also approximately $2.2 million to former assistant coaches Rob Sale, Jeremy Pruitt, Mike Ekeler, John Lilly, Mark Hocke, and Brian Schottenheimer.
Richt made $4.124 million during his final season in Athens. Smart signed a six-year contract -- paying him $3.75 million a year. Performance bonuses do figure into the equation -- revolving around a National Championship, a conference title, a New Year's bowl appearance, and finishing in the top-five of either the AP Poll or the coaches poll.
While Smart is making less than Richt, it's a big step-up from a financial standpoint compared to his previous job at Alabama. As the defensive coordinator in Tuscaloosa, Smart was making $1.5 million annually.