Bielema talks up recent addition QB Ricky Town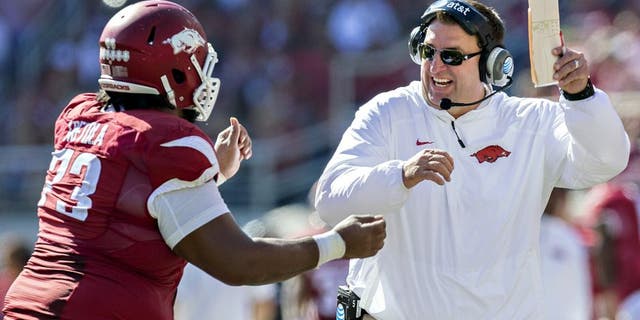 With the news of former USC quarterback Ricky Town's intention to transfer to Arkansas, the Razorbacks look to compliment their physical ground game with a quarterback whose physical tools rival every top prospect in the nation.

"I am thrilled to be part of the Razorback family," Town said according to Whole Hog Sports. "The staff and players have made Fayetteville feel like home to me. I can't wait to get started and help Arkansas win an SEC championship."

Town has an Arkansas scholarship in hand and is expected to enroll in class next week. The quarterback will not be eligible to play this season but will have the next four seasons to play in Fayetteville.

His new coach was quick to praise Town and talked about why he is a great fit for the Hogs.

"Ricky is a very talented young man who comes from a great family," Bret Bielema said. "We are very excited to have him join our program. Ricky is the kind of uncommon person we are looking for and will fit into our program athletically, academically and socially."
(h/t Whole Hog Sports)