Bellator MMA's Commitment To Latinos & Eddie Alvarez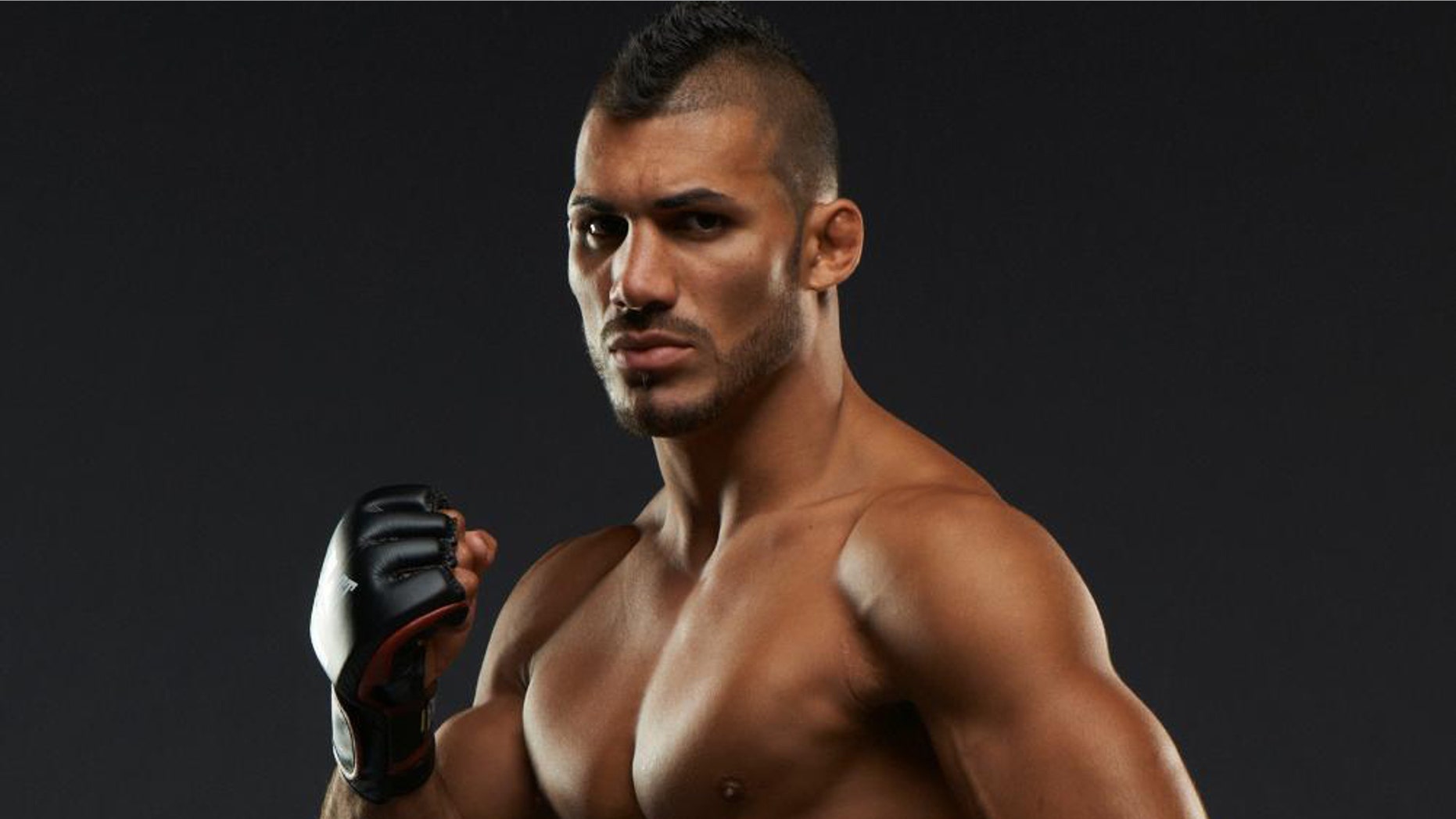 In the latest Bellator Fighting Championship TV commercial entitled "The Promoter," Bjorn Rebney, clad in a black suit, greets his fighter and stagehands as he makes his way to the side of the cage to overlook his empire.
Rebney, the CEO of Bellator, is on the verge of taking his brand and organization to the next level in MMA with a move to Spike TV and access to their 100 million viewers.
With this move to the next level, Rebney still hasn't taken his eyes off the Latino market and his biggest Latino star (and sought after free agent)  lightweight Eddie Alvarez.
The Alvarez Situation
Recently, the Ultimate Fighting Championship, the sport's biggest organization and Bellator's main competitor, made an offer to Alvarez to join them.
Bellator, who has an option to match the offer, in some ways expected the UFC to make a large offer out of their range but was surprised to find it in their ballpark.
According to Bellator officials, they matched the offer, which includes a $250,000 signing bonus, $70,000 per fight and a win bonus of $70,000.
"I think we've been completely fair to [Eddie Alvarez]," Rebney told Fox News Latino.  "We've matched the deal with the UFC dollar for dollar."
But Alvarez and the UFC felt their deal had money from Pay-Per-View events, which could mean that Bellator would not have a shot at keeping Alvarez.
Rebney and Bellator disagreed.
"Its hypothetical money," said Rebney.
Bellator, who has never done Pay-Per-View, argued that an Alvarez vs. Michael Chandler rematch could be sold as a PPV card and that the UFC has made no guarantee of putting Alvarez on PPV.
Both parties have filed lawsuits. At this point, if Alvarez does not accept the Bellator deal, he could look to sit it out for up to a year in order to avoid fighting for Bellator.
Rebney believes they can work it out.
"If you're in a marriage… and you have a big fight and you hate each other for a time… it doesn't mean you can't fix the marriage," said Rebney.
The Latino Foundation
Originally broadcast on ESPN Deportes, Rebney has made no secret that Latinos have been one of his biggest priorities.
"What you've got to do is continue to fuel [the Latino] market in a very effective way," said Rebney. "You have to have Spanish-speaking fighters in the organization."
Rebney, who founded the company and was owner of it before selling the majority to Viacom, has worked to make sure his company is both diverse and contains fighters who span the globe.
"We've just had two of our talent development guys down in Mexico and in South and Central America meeting with fighters as far away as Argentina… trying to find that next fighter," said Rebney.
In the past, he has pushed Cuban sensation Hector Lombard, who left for the UFC, but recently Lyman Good has become their premier Latino fighter.
"He's been an amazing representative for us and we're going to develop many more just like him," said Rebney.
"Bellator MMA" premieres on Spike TV Thursday January 17th.
Follow Victor Garcia on Twitter @MrVicGarcia.
Follow us on twitter.com/foxnewslatino
Like us at facebook.com/foxnewslatino