Belichick acknowledges that 'Tom's situation' could impact Week 1 plan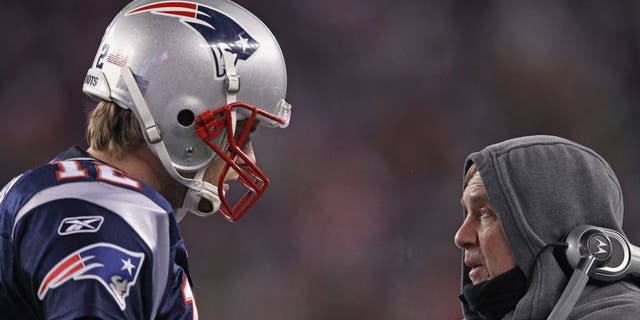 Tom Brady and Deflategate have been at the center of NFL discussions for much of the offseason, spurring up controversy for the past five months.
However, for Bill Belichick, it had yet to affect him or his master plans for the upcoming season. That is, until he finally acknowledged the situation this week.
Until this week, Belichick had consistently brushed off questions about Deflategate by saying "it's already been addressed." He's since changed course -- for now, at least.
"Once we start our preparation for the Pittsburgh game, based on whatever information we have -- injuries and whatever else -- we'll prepare to play the game the best way we can, the most competitive way we can," Belichick told Mike Reiss of ESPN. "We'll just have to see what information we have, and that can be from a variety of sources, whether it's Tom's situation or players that are managing some type of physical condition, we'll just have to see where we are when we get into that preparation and then maybe play it out during the week."
Belichick doesn't view "Tom's situation" any differently than another player's injury. Both would cause a player to miss game time, so he's handling them just the same.
"It's no different than a player who may be able to play in the game, or maybe isn't due to injury," Belichick said. "As we get closer to the game, we'll see how that unfolds."
Thus far, Belichick has treated Brady as if he'll be the starter in Week 1. He's still gotten plenty of reps in practice and has started the first two preseason games. As we get closer to the start of the regular season, though, that could -- and should -- change slightly.
"Our goal is really to get everybody ready," Belichick said. "We can't just focus on one player. We have to get the entire team ready and that's everybody ... that's what we've been doing and that's what we'll continue to do. At some point that will change, but I don't think we're there yet."
Obviously, Jimmy Garoppolo will be the starter if Brady's suspension is indeed upheld, meaning he'll need more reps in practice over Brady. It's taken months for Belichick to acknowledge the Deflategate situation, but he's done it at last.
(h/t ESPN)