Belarus Olympic biathlete Darya Domracheva -- an ex-KGB agent -- is a renaissance woman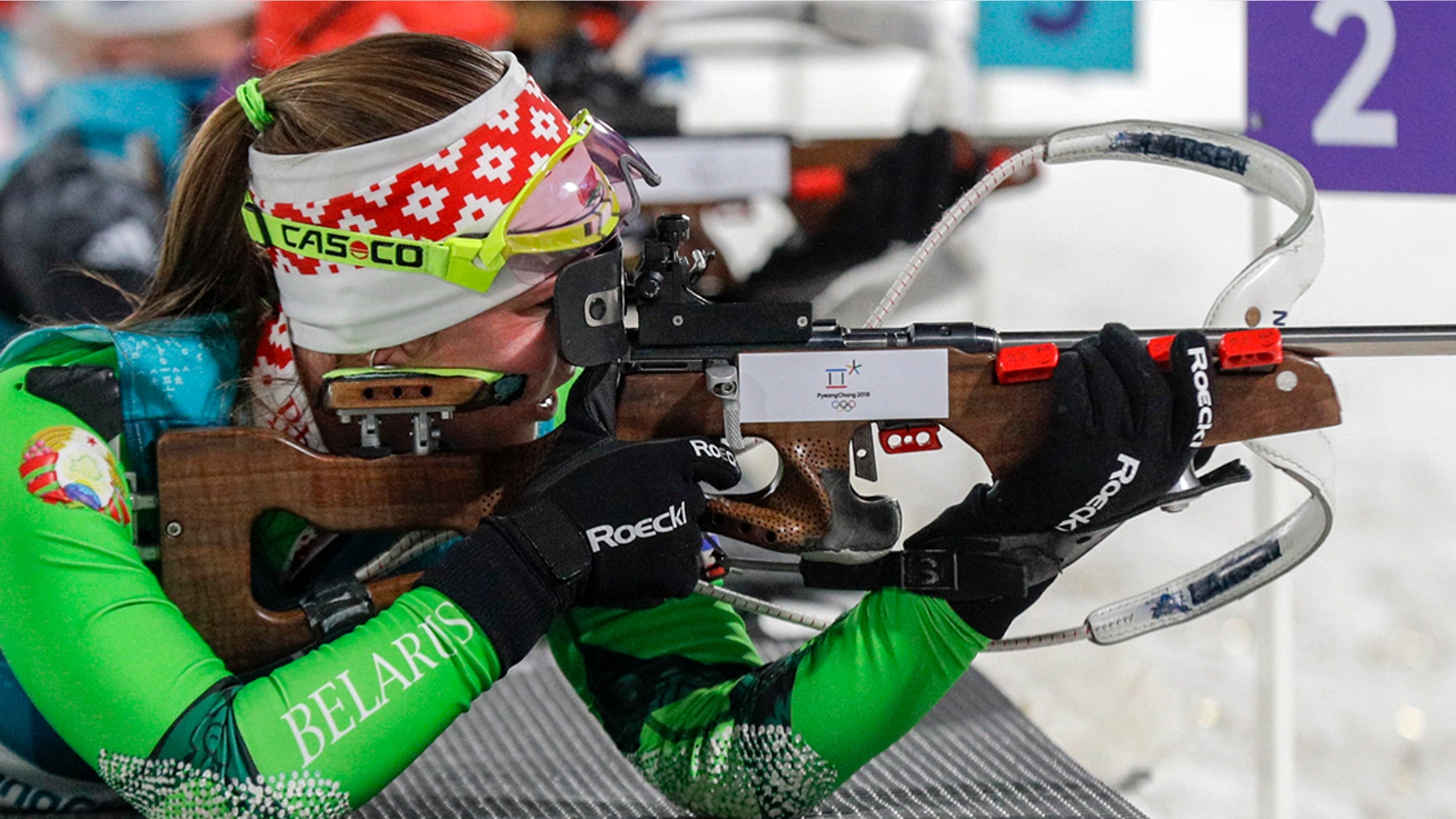 Darya Domracheva is a model, a former KGB lieutenant, a four-time gold medal-winning Olympic biathlete known for her shooting skills and has been honored in her home country by the president as the "Hero of Belarus."
And the 31-year-old is a film director -- just for good measure.
Domracheva won her fourth gold - in the relay - at the Pyeongchang Winter Olympics, solidifying her spot as a legend in the sport. Domracheva is the first female to win four Golds in the biathlon.
"It's unbelievable," Domracheva said after winning. "It means that the day when I chose to go on ski and do sport was the right day and the right decision to start with biathlon."
The sport is a combination of rifle-shooting and cross-country skiing, and it requires the kind of unique skill set Domracheva possesses as a renaissance woman.
She was reportedly a lieutenant for the Belarusian KGB until 2014, information that was accidentally posted -- then swiftly deleted -- on a sports and fitness society website, prompting a response from the notorious spy agency.
"Domracheva had worked for the KGB until June 2014, but at the moment Darya is not an employee of the Committee," KGB spokesperson Dmitry Pabyarzhin said in a 2016 statement.
Belarus is the only former Soviet republic to retain the KGB name. Most other post-Soviet countries dropped the name to avoid any association with the communist-era secret police.
Domracheva is married to Norwegian star Ole Einer Bjourndalen, the most decorated Olympic biathlete of all time, with 13 medals. The couple welcomed a daughter in 2016.

Domracheva helped her team win gold as the final leg of Thursday's women's 4x6km relay race, along with teammates Nadezhda Skardino, Iryna Kryuko, and Dzinara Alimbekava.
The team earned praise from Belarus President Alexander Lukashenko, the Belarusian Telegraph Agency reported.
"Girls, you did a truly heroic deed!" Lukashenko said. "Thank you for this great present to the entire country on the eve of Defender of the Motherland Day. You have realized our life-long dreams by winning Belarus' first Olympic gold in the most prestigious biathlon race."
Domracheva also earned silver in the women's mass start biathlon, bringing her career medal count in three Olympics to six. Domracheva won bronze at Vancouver in 2010 and three golds at Sochi in 2014.
She filmed hundreds of hours of her exploits -- and those of her fellow athletes -- during the time leading up to the 2010 Olympics, a wealth of footage that was eventually edited down to a 50-minute flick.