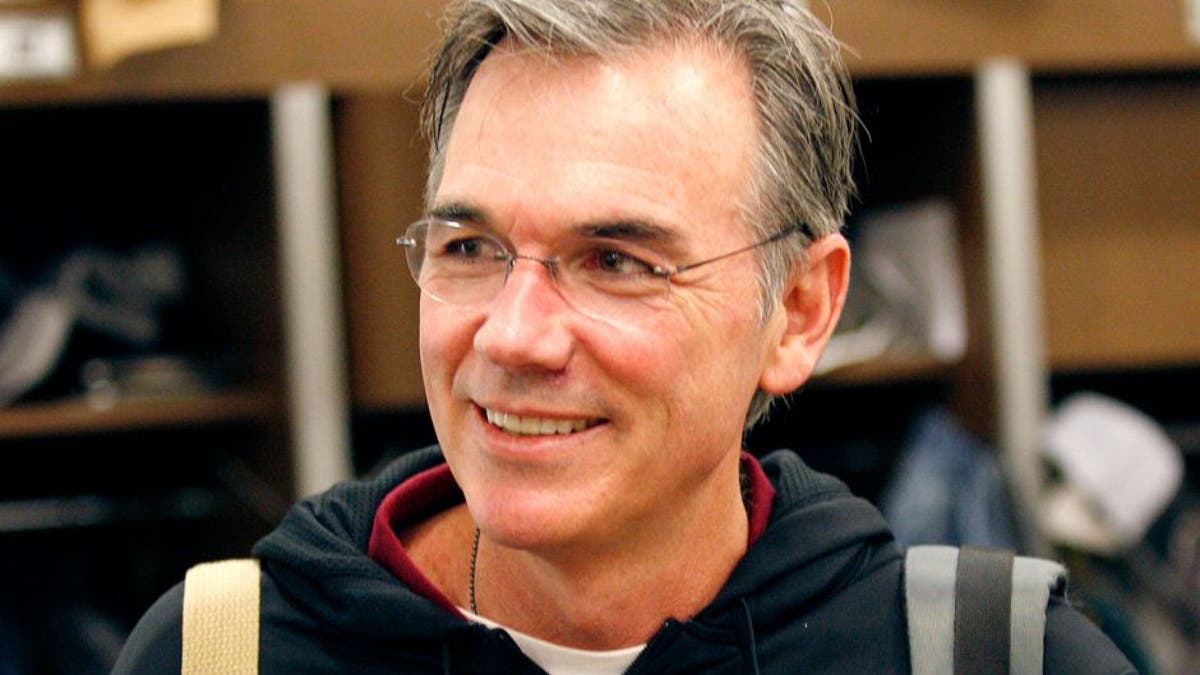 Last season, Oakland Athletics general manager Billy Beane went 'all-in', making a number of high-profile win-now trades hoping to ensure the A's a successful October.
It didn't happen, and the club lost then-No.1 prospect Addison Russell, recent Draft pick Billy McKinney and other promising prospects in what wound up being a failed effort to win a World Series.
A year later, Beane's A's are on the opposite side of the track: in last place and shedding themselves of valuable veteran assets on expiring contracts.Scott Kazmir, Tyler Clippard and Ben Zobrist have all found themselves with new employers over the last week, with the A's taking on young players including Sean Manaea, Aaron Brooks, Jacob Nottingham (whom FOX Sports interviewed about his experience), Daniel Mengden, Casey Meisner and others.
Speaking with John Hickey of the Bay Area News Group on Wednesday, Beane clarified a bit about his club's stance and method of doing business now that they're looking to improve the future. Specifically, Beane talked with Hickey about the word 'rebuilding' and how it pertains to the A's: "Rebuilding could mean different things to different people. We need more young players coming through our system.''
These types of deals replenish a once-rich system that has found itself more or less gutted by the trades Beane has made to strengthen the A's from 2012-2014, when they made three consecutive playoff appearances.
In his chat with Hickey, Beane credits the Houston Asros for their Drafting and prospect retention skills, which, considering their current hold on first place in the AL West, is paying off quite well. In that context, he outlined the A's shift in their front-office plans: "What is definite is that we need to shift the focus onto the farm system. That's critical for us. It's important for players to be brought through the system. If we do compete, we can use them for trade. But you can't do that if you don't have a lot of depth."
So while 2015 is now obviously a 'punt' of a season, given the club's bad luck, injuries and underwhelming record, Beane is doing what he can to make the future a bit brighter than it might have been otherwise.