Awesome Irish fans sing lullabies to French baby on a train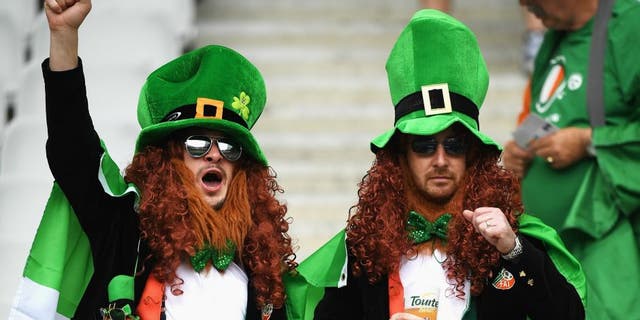 NEWYou can now listen to Fox News articles!
You've got to love the Irish.
While other countries' fan bases such as the Russians, English and Croatians have mostly drawn negative attention to themselves at Euro 2016, supporters of the Boys in Green have once again proven themselves to be the most wonderful of guests.
Always the life of the party, the Irish have won the Internet over the past couple weeks by serenading French women, the police, random people on balconies, even nuns. They've stripped and danced on top of vans, formed the biggest conga lines you'll ever see, and perhaps most impressively, are even cleaning up after themselves (while singing, naturally).
But in this latest video, the Green Army showed it can also end the party. Well, sort of.
Taken on a Bordeaux train, the video shows a throng of Irish fans helping a young couple put their baby to sleep by singing "Twinkle, Twinkle, Little Star" and shushing oncoming passengers. The lullaby actually seems to work in the beginning but, the Irish being Irish, things eventually got too loud after striking up "Hush, Little Baby."
Barring a win over Italy in their final group match, the Republic of Ireland will go home this week. But given how amazing their fans have been, UEFA and FIFA should give them an automatic berth to every major tournament for the rest of time. It's only fair.