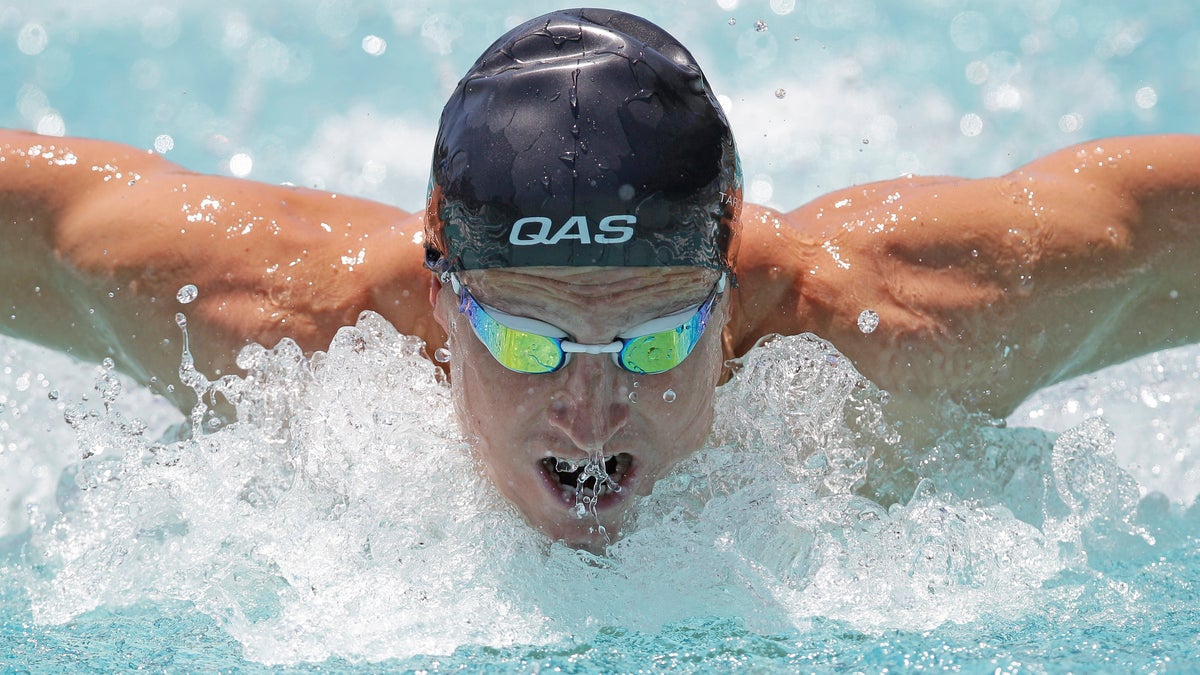 After jarring the Australian Olympic Committee (AOC) by posting photos of themselves with guns on their Twitter accounts, the country's swimmers, Nick D'Arcy and Kenrick Monk, will not be permitted to use social media at all during the London Games, Reuters reports.
Calling the postings "foolish and clearly inappropriate", the AOC initially forced the duo to remove the pictures taken while they were at a training camp in the United States.
After meeting with Australia swimming officials [Swimming Australia] in Brisbane on Monday, both Monk and D'Arcy stated they would return home immediately after the completion of their events at the Olympic Games, which commence next month, Reuters reports.
"Both Kenrick and I understand the sanctions that have been put on us from the AOC," D'Arcy, who will compete in the 200 meter butterfly, told reporters, according to Reuters.
"I think at this stage it [social media] will just serve as a distraction and I think it's really important in these last seven weeks to focus on your swimming and what you're doing in the pool," he said.
Monk, who will compete in the 200 meter freestyle individual event and relay, reportedly said the pair had meant no harm in posting the photos, and were simply trying to boost team morale.
"Basically, back in 2007 we went, as the Australian swim team, to a rifle range and did a bit of shooting," Monk said, adding, "over in America, we thought it would be a fantastic idea and bit of bonding and fun [to go to the shooting range]," Reuters reports.
This isn't the first time the two have caused controversy.
In 2008, D'Arcy assaulted Australian Commonwealth Games gold medalist Simon Cowley, and was kicked off the Beijing Olympics team. Last year, Monk told police he was the victim of a hit and run accident, only to later confess he really just fell off his skateboard.
Australian swimming officials said they would take no further action in terms of the controversial photos in a statement on Monday, Reuters reports.
"They showed poor judgment in posting what we saw as inappropriate photos, in which they appear to be skylarking with guns while in the U.S. last week," CEO of Swimming Australia Kevin Neil said in the statement.
"While what the boys did was not illegal, posting the photos on social networks encourages public debate, and that debate can be seen to have a negative impact on the image of the sport and their own image," he told Reuters.