Atlanta Motor Speedway president embraces move to late-winter slot on NASCAR's 2015 schedule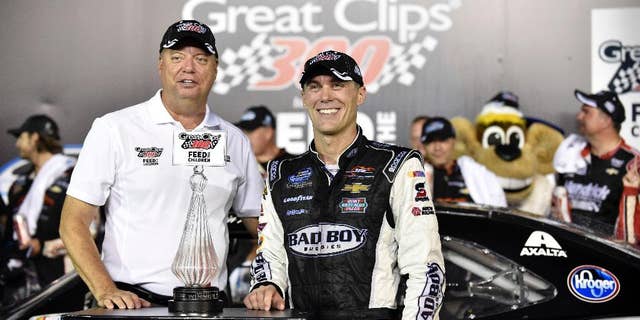 HAMPTON, Ga. – Atlanta Motor Speedway's slot in NASCAR's schedule is going from Labor Day weekend to late winter. The move, however, does not leave AMS President Ed Clark cold.
The track's final Labor Day weekend Sprint Cup race is Sunday night. Next year, Atlanta racing shifts to the second week in the schedule, right behind the Daytona 500.
It looks like a demotion for the track and a gamble with Atlanta's unpredictable weather in the first week of March. The track was once was home to two NASCAR races. Now it seems to have drawn the short straw in schedule changes that rewarded Bristol and Darlington.
Clark insists the change will allow his track escape a crowded weekend in the Atlanta sports market.