Arizona Cardinals Donate 5K to Jan Brewer's Super PAC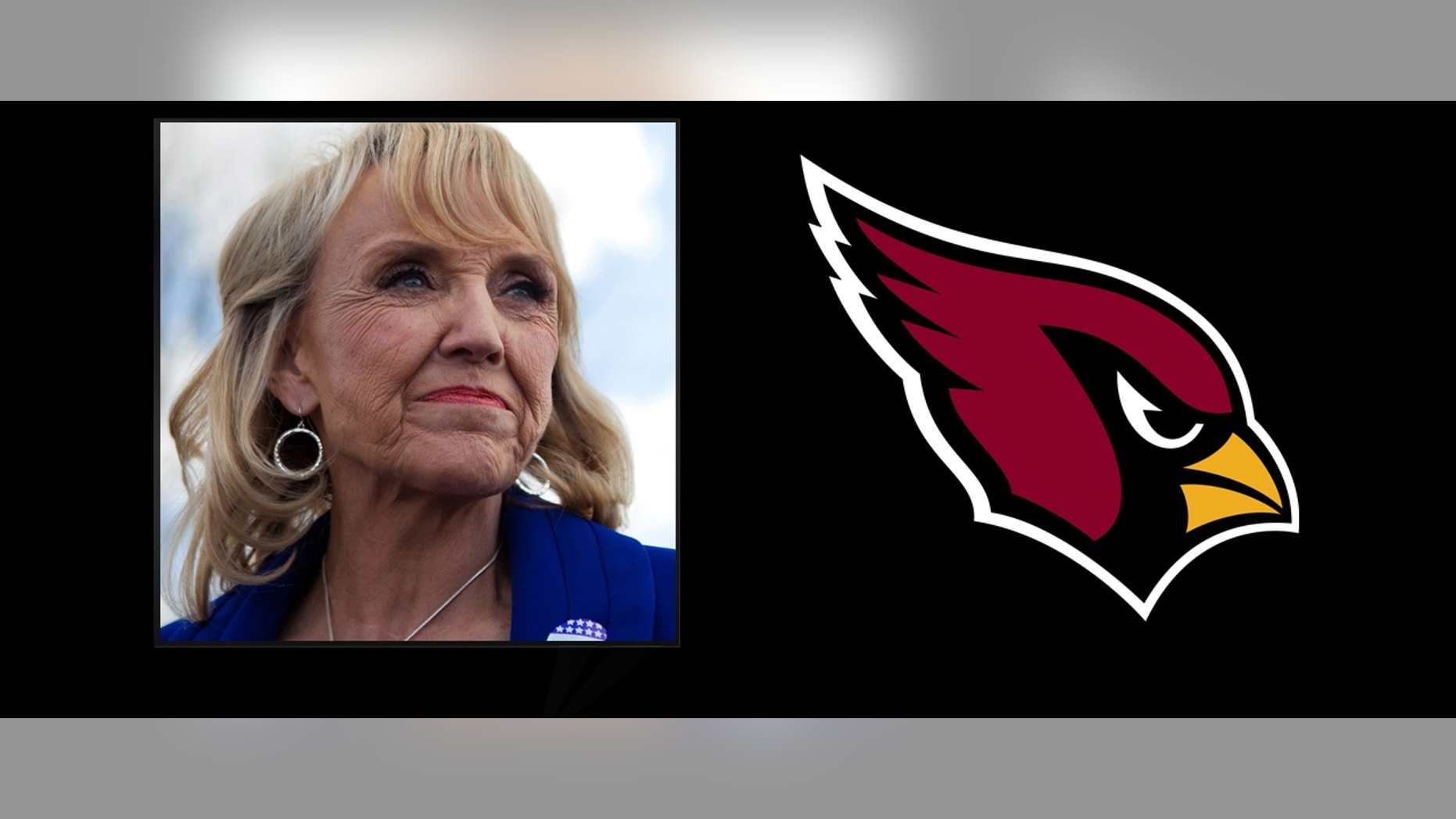 This may not be what many people had in mind when they said the Arizona Cardinals needed to toughen up their defense during the off season.
The NFC West team contributed $5,000 last month to Arizona Gov. Jan Brewers super PAC, JAN PAC, becoming the first NFL franchise in league history to contribute to a federal super PAC. Brewer is known for her blitz against undocumented immigrants living in Arizona.
"The governor reached out to the local business community for support and we were among the companies that did," Mark Dalton, vice president of media relations for the Arizona Cardinals, said in an email. "We've supported a variety of community and political initiatives in a variety of ways over the years including under the previous governor, Janet Napolitano, who now is President Obama's Secretary of Homeland Security."
The team's president, Michael Bidwell, worked with Brewer in his post on the Arizona Commerce Authority and as past Chairman of the Greater Phoenix Economic Council (GPEC) on initiatives pertaining to solar & renewable energy and projects at Luke Air Force Base. Brewer also worked on bringing Super Bowl XLIX (49) to Arizona, where it was played in the Cardinal's home field, the University of Phoenix stadium.
Brewer's super PAC has spent the donations on Internet and email payments, credit cards fees, travels, postage, catering and $3,119 on purchasing copies of her book, "Scorpions for Breakfast," from Amazon.com as gifts for donors.
A Super PAC is a Political Action Committee (PAC) that receives more than $1,000 to advocate for an election, but works independently of the candidate. A January 2010 ruling allowed individuals, corporations and other organizations – including sports teams - to give unlimited amounts of money to super PACS.
POLITICO reported earlier this week that JAN PAC has not spent any of its money supporting or attacking federal candidates nor has it sponsored any television or radio advertisements to back Brewer's main political issues – notably immigration and border security.
"The criticism before was that the governor didn't raise enough money for her election," said Paul Senseman, a spokesperson for Jan PAC. "Now we're criticized because we've raised too much money."
He said her support for SB 1070 has led to donations from supporters throughout all 50 states. Overall, he said, the super PAC raised around $240,000 in the last quarter alone.
Still, the Cardinal's donation has drawn the ire of some immigrant and Latino rights groups, who see it as supporting Arizona and Brewer's strict stance on immigration.
Since Brewer signed the state's SB 1070 immigration bill into law in 2010, the state has become the focal point of the national debate of immigration, culminating most recently with last month's Supreme Court ruling. That ruling struck down most of the law, except the contentious "show your papers" provision.
The law has already caused a number of boycotts that have supposedly cost the state and businesses millions of dollars. In May of 2010, local media reported that the state lost 20 conventions and between $6 million and $10 million in the first few months of the boycott.
"By giving money to support Jan Brewer, the signer of SB1070, the Cardinals will ensure that our community will boycott them wherever they appear," said Salvador Reza of the Comites de Defensa del Barrio. "Their support for an attack on our community will only damage their own pocketbook in the end."
The uproar over the Cardinals' donation is also not the first time that professional sports and Arizona's immigration law have been in the news together. Immigration groups boycotted college football's Fiesta Bowl along with its sponsor Frito-Lay.
In 2011, pro-immigrant groups protested outside of Phoenix's Chase Field before the start of Major League Baseball's All-Star game.
"The immigration [service] has to be careful about how they treat people.....I want to see this country two days without [immigrants] to see how good we're doing," said Current Miami Marlins manager and then-Chicago White Sox skipper Ozzie Guillén, who added that he planned to boycott the game "as a Latin American."