Antetokounmpo leads large international contingent in playoffs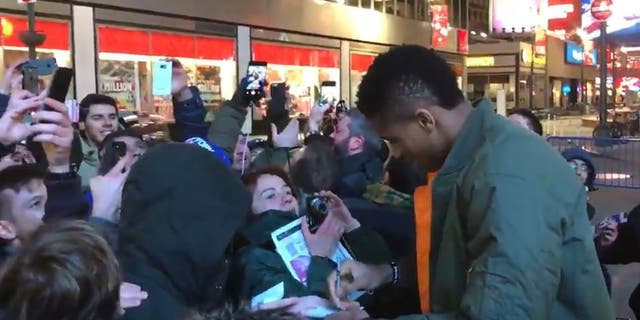 NEWYou can now listen to Fox News articles!
Milwaukee star Giannis Antetokounmpo returns to the playoffs in Toronto on Saturday afternoon. Except in Greece, where it'll already be very early Sunday morning.
They won't mind staying up late in Athens to watch.
Same goes for plenty of other places around the world at this time of year. All eight of the NBA first-round playoff series that start this weekend have international players involved, meaning the game's global reach will be on full display once again.
And as NBA Commissioner Adam Silver said at the All-Star break, the league expects the international players to keep coming.
"I grew up in Athens not having much," Antetokounmpo said earlier this season. "And being in the situation and to keep pushing, keep pushing, it's a great feeling because all the hard work I did in my life, it paid off."
Now the playoff stage again awaits Antetokounmpo, and plenty of other international players. By the NBA's count, there's 54 -- including some with dual citizenship like Cleveland's Kyrie Irving -- from 28 different countries set to appear in these playoffs.