Anonymous NFL coach comes down on Detroit Lions QB Matthew Stafford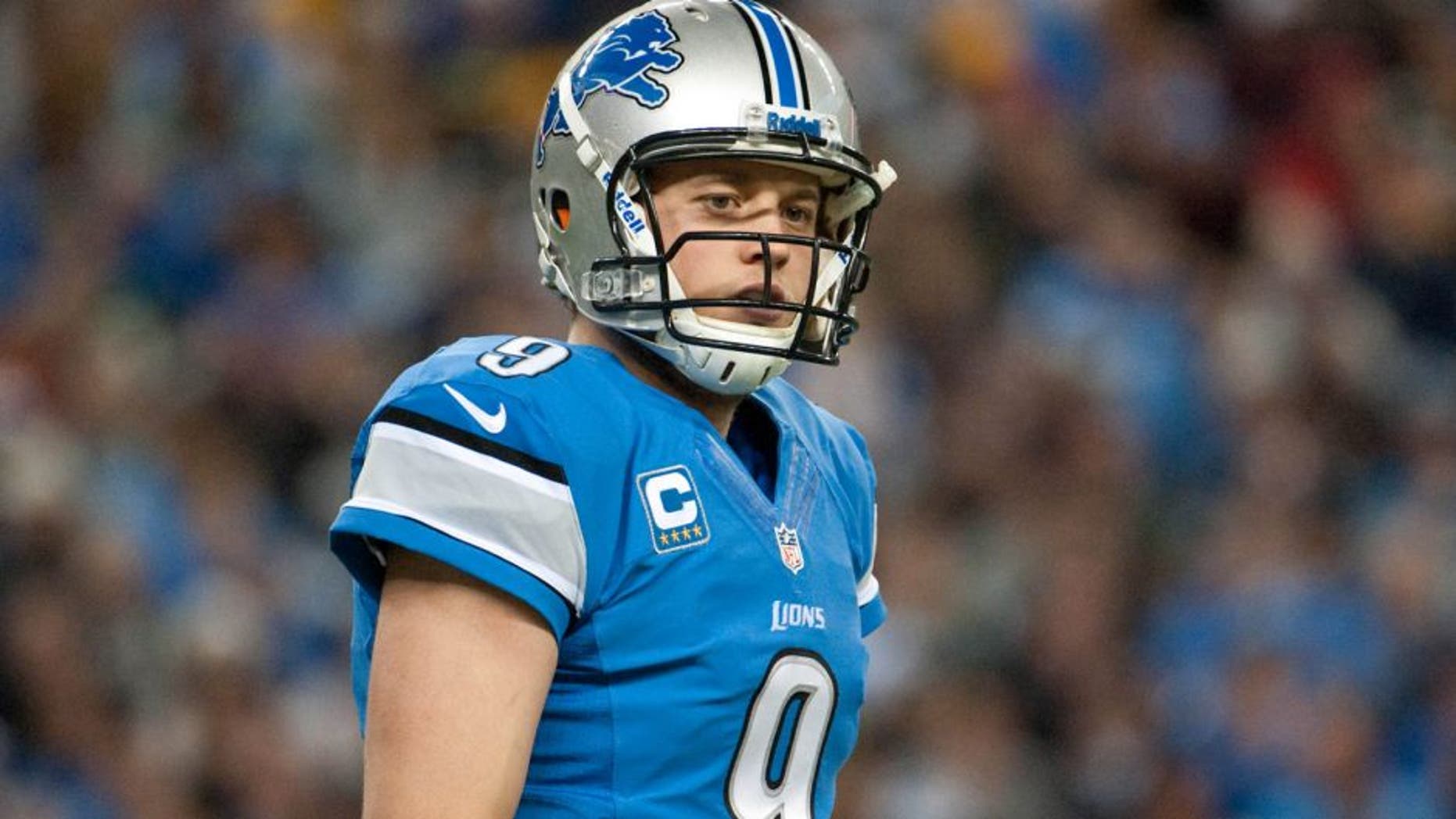 Matthew Stafford is one of the better quarterbacks in the NFL. He has led the once-abysmal Detroit Lions to the playoffs twice during his six seasons in the league. Last year, Stafford was named to his very first Pro Bowl.
So, when ESPN's insiders labeled Stafford a "Tier 2" NFL quarterback, per the Detroit Free Press, one can only wonder what's keeping him from reaching the top. According to one anonymous offensive coach, it comes down to his game face.
"No doubt, he is a 2 and I love him, but something is missing," the unnamed coach said, via the Free Press. "Stafford could be like Aaron Rodgers if he had the burning passion and if he had Mike McCarthy from Day 1, because he is talented like that and quick with the ball.
"But you look at the look on Stafford's face before the game and then look at Rodgers' face or Big Ben's face or Luck's or especially Drew Brees' face or Philip Rivers' face. Holy (bleep), you look at Matthew Stafford's eyes and it's like gym class. It's like, 'I hope we win, I think we are pretty good,' as opposed to, 'I am going to rip your throat out.'
"It is always the want-to and passion and desire that separates guys. Stafford should be there with Big Ben. Rivers is OK physically, but does it all by heart and leadership."
Last season, Stafford was gutsy, pulling off five fourth-quarter comebacks to lead the Lions to an 11-5 record and a playoff bid. If not for a controversial call, Detroit could have enjoyed an extended playoff run.
ESPN describes Tier 2 quarterbacks as ones who "are less consistent and need more help, but good enough to figure prominently into a championship equation." Until Stafford carries the Lions to Super Bowl contention, it'll be tough for him to convince the critics that he belongs in the elite category.
(h/t Detroit Free Press)
Photo Credit: Tim Fuller/USA TODAY Sports