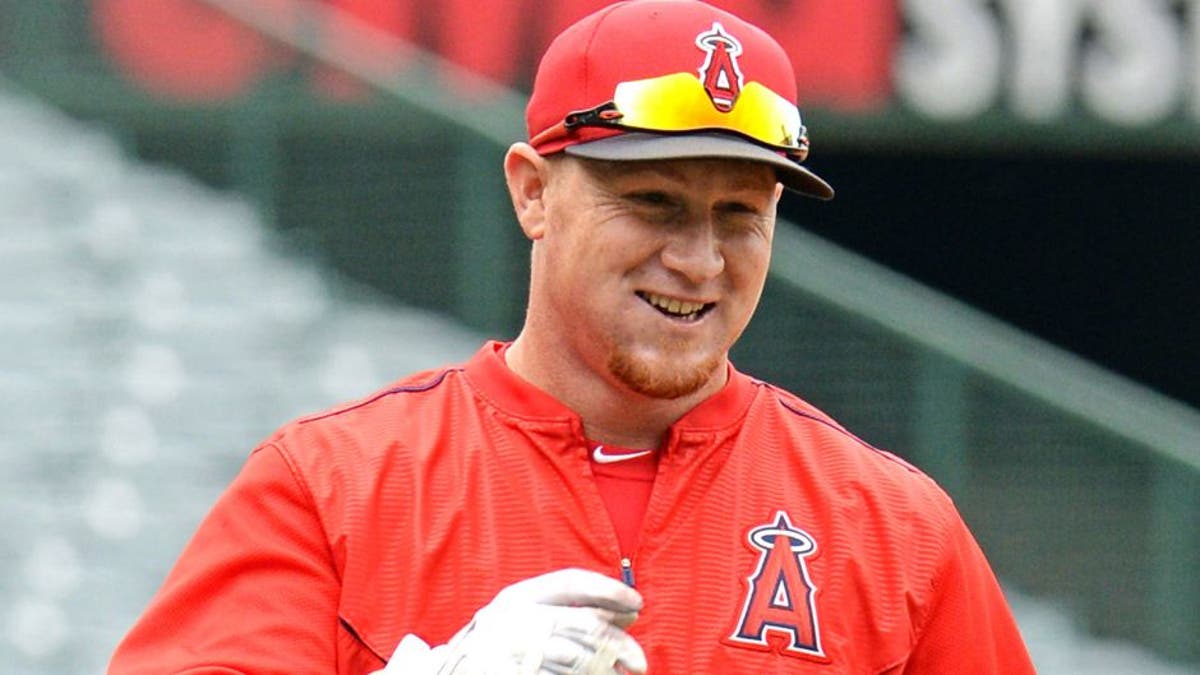 Baseball brawls are always complicated, aren't they?
Usually they all have some build up, some history, drama, back-and-forth, etc. before an actual brawl.
In that sense, it's almost the exact opposite of hockey. Fights happen because it's part of the game, either to keep the other team/player in check, or just because you're mad -- which is one thing Kole Calhoun can get down with.
In a Twitter Q&A at the Anaheim Ducks game, the Los Angeles Angels outfielder was asked what he respects most about hockey and came back with a great answer:
That wasn't just his only gem of the night, either. He also mentioned his favorite nickname, courtesy of teammate C.J. Wilson:
The fiery outfielder has been a solid contributer to the Angels, both on offense and defense. Last season, he claimed his first career Gold Glove award while hitting .256 with 26 homers.
If you're wondering why Calhoun was tweeting from @AnaheimDucks, Friday night was Angels Night at the game, featuring some sweet Angels warmup sweaters:
Now all we need is the Angels to sport a Mighty Ducks jersey next season to return the favor.