Andrei Arlovski: The next fight will be better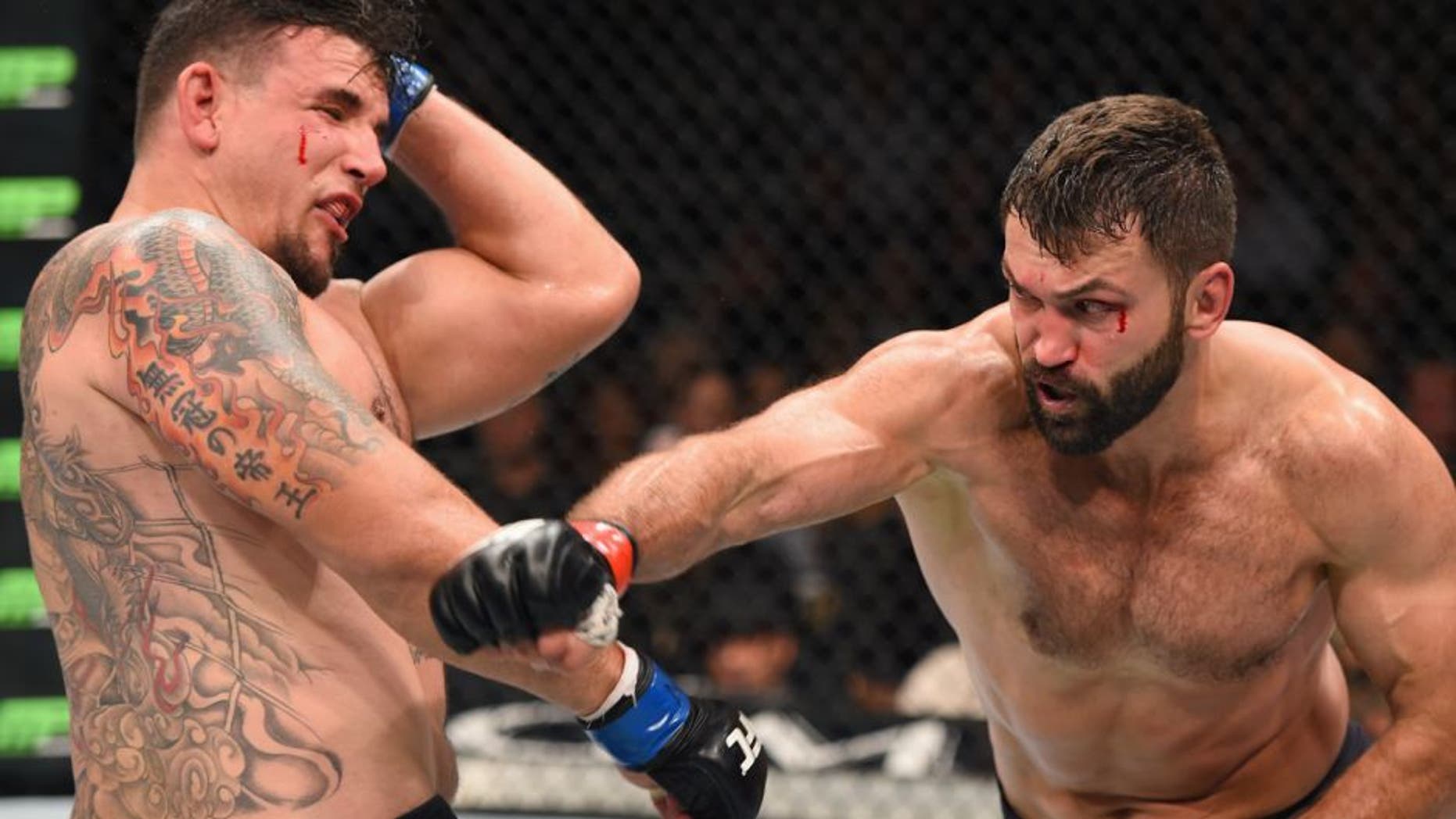 After the decision was read, both the winner and loser shook their heads. Andrei Arlovski had gotten a unanimous nod from the judges over Frank Mir, but he still didn't seem too pleased with himself after their three round, close fight.
"I've got to change something," he said.
"I thought it was going to be an easy fight, and it wasn't."
At the post-event press conference, FOX Sports asked Arlovski to expand on that statement. After all, Mir has never really appeared to be an "easy" fight in any of his over two dozen UFC bouts.
As it turns out, Arlovski seemed to have gone into the UFC 191 co-main event confident that he would have conditioning far superior to Mir's. "To be honest with you, I thought he was going to give me a real hard time for the first minute or two of the first round," he explained.
"But, he kept coming, kept coming, and he took me down a couple times."
Instead of Mir fading fast, Arlovski himself found himself to be unexpectedly tired. "For some reason, I was real tired," he admitted.
Of course, neither Arlovski nor Mir had much in the way of full training camps. Arlovski previously fought in late May, in a concussive war against Travis Browne, followed by little rest and then an abbreviated camp.
For his part, Mir last fought in July. So, there's no way either man, both in their mid-30's, had an optimal amount of time to fine-tune their conditioning. Still, both fought hard enough for the third round to be the best and most closely-contested of the entire fight.
Arlovski kept the details close to his chest, but he promised his fans that he'd make adjustments and be even better the next time out. "I took some lessons," he said, in closing.
"Definitely, the next fight is going to be better."