Andre Fili addresses Team Alpha Male status after recent fighter exits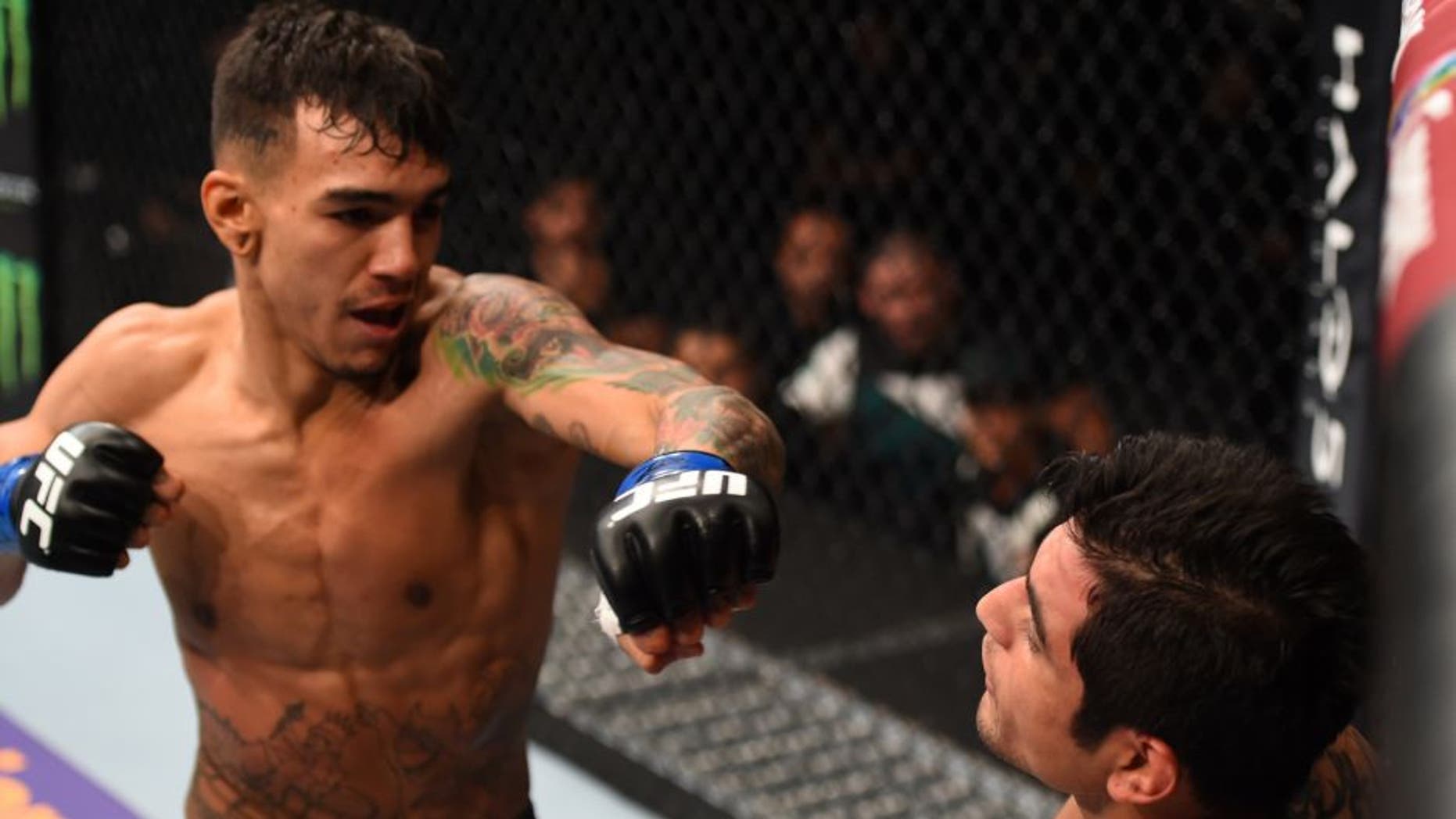 Few camps in MMA get paid the kind of attention Team Alpha Male receives every time a member leaves the Sacramento-based squad, or some kind of controversy is stirred from within.
It all started with former bantamweight champion TJ Dillashaw when he appeared on "The Ultimate Fighter" a season ago and Conor McGregor called him a "snake in the grass" who was just biding his time until he jumped ship on Team Alpha Male and joined his former coach Duane "Bang" Ludwig in Colorado.
Call it bad timing, coincidence or calling the shot, but shortly after the show wrapped, Dillashaw left Team Alpha Male and joined the Elevation Fight Team in Colorado alongside Ludwig, who is a former coach with the Sacramento-based team.
The latest exit from the team was former flyweight title contender Joseph Benavidez, who recently opted to split from the group to pursue a new training regimen ahead of his next fight.
Featherweight contender Andre Fili really doesn't understand why people care so much about fighters coming and going on his team. At the same time, Fili admits Benavidez's exit was tough on him because they've been close friends for many years, but the only difference now is they won't be training together any longer.
"It's hard. Joseph's my older brother. I love that guy. He's one of the first guys that ever showed me love and really looked out for me and brought me under his wing," Fili told FOX Sports on Thursday. "That's my brother. I can't say it enough. I (expletive) love the guy. Not having him around as much, not getting to see him, it's a bummer.
"But I'm in fight camp. I don't really feel any distractions, I just stay focused. It's business as usual. It sucks I don't get to see Benavidez as much, but everybody has to do what they have to do for their career. As far as my career, I'm at Team Alpha Male busting my (expletive) ass with the best team in the world."
While Dillashaw and Benavidez left Team Alpha Male recently, the group has banded together and forged a new bond between all the fighters who still are training in Sacramento, while also embracing some of their own in new coaching roles.
Former UFC fighter Justin Buchholz has taken over as the head coach with former "Ultimate Fighter" winner Chris Holdsworth handling jiu-jitsu duties, while Danny Castillo is now in charge of wrestling with the team.
In many ways, Team Alpha Male promoted from within and the results have been phenomenal, according to Fili.
"It was incredible. I had guys who are like my older brothers, who are my coaches and my corner men," Fili said. "The transition wasn't rough for me at all because these are always guys I looked up to and took advice from and been coached by these guys.
"So them stepping up as head coaches was a seamless transition for me. I feel (expletive) great. It feels right. The energy we have in the room is great."
Of course there's no denying that losing a former champion like Dillashaw and a top contender like Benavidez would be devastating to any camp. However, Fili says one of the best parts about Team Alpha Male is the depth on the roster.
He says there are plenty of unsung heroes who are absolutely UFC-caliber athletes training alongside him, Urijah Faber, Chad Mendes, Paige VanZant and other veterans who are filling the spots left behind by fighters like Dillashaw and Benavidez.
In other words, Team Alpha Male is going to be just fine.
"We have so many killers on the team, half of which nobody's even heard of yet. We're going to be doing big things these next few years and people are going to be very excited and surprised. We're doing something special at Team Alpha Male," Fili said.
"On a personal level, I miss Joe. On a professional level, our team's doing great."