Anderson Silva believes legacy is safe despite failed drug tests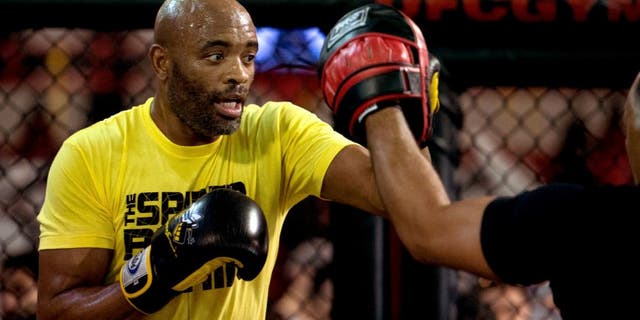 Anderson Silva's UFC comeback in January of 2015 signaled not only the return of a former champion, but the career of one of the UFC and Brazil's biggest superstars.
Silva fought and beat Nick Diaz at UFC 183 and the speculation began on just how many fights "The Spider" would have to win to get another shot at the belt he held for so long.
Then the news broke that Silva had failed his pre- and post-fight drug tests after testing positive for two anabolic steroids, and many began to question the fighter's 2,457-day run as champion and all of the jaw-dropping performances that came with it. Silva was seemingly no better than the hordes of other fighters who have been caught cheating during the UFC's efforts to clean up the sport.
But if you ask Silva, his legacy shouldn't be affected by failed PED tests.
"The kids still have me as a reference," Silva said during the UFC 198 pre-fight press conference, when asked if the children of Brazil could still look up to him and whether his legacy was tarnished.
"And just to end this whole doping thing -- I went very quickly from a guy who was on steroids to a guy who was on nothing," Silva said. "I don't use anything. I don't have any problems with doping, it doesn't affect my legacy or character or career in any way."
Silva is coming off a loss to Michael Bisping in February and by all reports, did not test positive for any banned substances. He also hasn't been flagged for anything during the random USADA tests as part of the new UFC steroids policy.
"The Spider" is looking to move past his failed drug tests, saying that he's interested in redeeming himself against Diaz and testing his skills against a UFC superstar like Conor McGregor, and even pegged former welterweight champion Georges St-Pierre as a potential foe. Stringing together a few more victories and staying drug-free for the next couple years could go a long way in minimizing the impact of those three failed tests.