Ancelotti reveals he failed to sign Lewandowski at Chelsea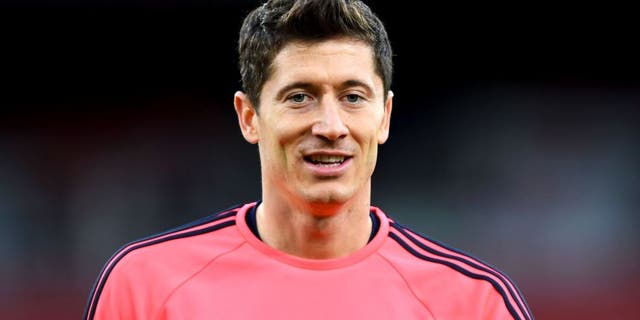 NEWYou can now listen to Fox News articles!
Carlo Ancelotti has revealed he failed in a bid to sign Robert Lewandowski for Chelsea while he was in charge at Stamford Bridge.
The Italian manager spent two years in west London but was sacked following his failure to secure a piece of silverware during his second season, despite winning a domestic double in his first.
Fernando Torres arrived at the Blues for £50m during Ancelotti's tenure but the 56-year-old followed Lewandowski's career at Borussia Dortmund closely and was keen to also add him to his Chelsea strikeforce.
His dismissal by Roman Abramovich scuppered such an opportunity but Ancelotti retained an interest in the Polish front man after he was appointed Real Madrid boss in 2013.
"He's a player that I have always followed, particularly in the first part of his career, when he was at Borussia Dortmund," he told Goal.
"Lewandowski was being followed by many clubs, not just me. But even when I was at Chelsea, I was tracking him.
"Also, while I was at Madrid, but by then he was already going to Bayern, so it was too late."
Lewandowski has started the current campaign in blistering form and has scored 16 goals in 11 appearances for Bayern Munich, including three in the Champions League.
The 27-year-old has an opportunity to add to that total when the Bundesliga champions travel to Arsenal tonight and Ancelotti believes the forward can finish as the top scorer in the tournament.
"He has the characteristics to finish as top scorer and he has the team to support him. He has a team around him that scores so many goals.
"The battle for top scorer will be fought by the usual suspects: Lionel Messi, when he returns from injury, and Cristiano Ronaldo.
"But Lewandowski certainly has the quality to become the Champions League's top scorer this season."