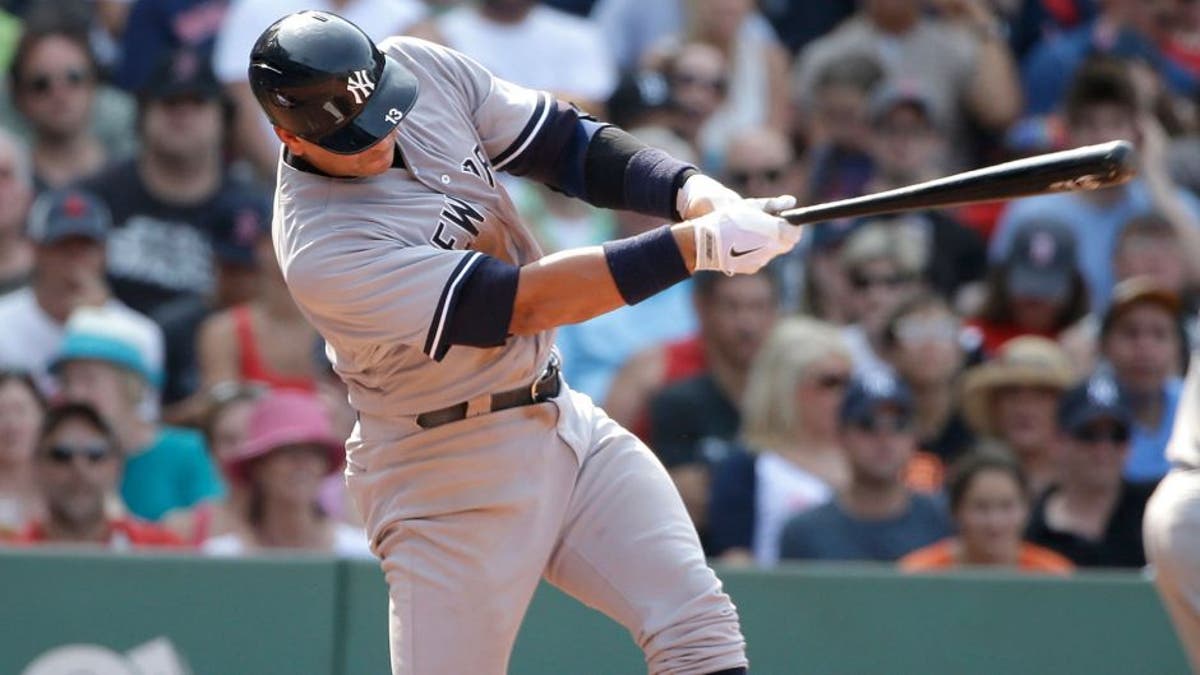 It's safe to say the New York Yankees wouldn't be in first place in the American League East without Alex Rodriguez. In fact, under other circumstances, he could even be considered part of the Most Valuable Player discussion.
Rodriguez, who turns 40 on Monday, is having a stellar season as the Yankees' designated hitter, batting .277 with a .375 on-base percentage, 23 homers and 58 RBI.
But after a year out of baseball serving a suspension for issues related to performance-enhancing drugs and his admission of previous steroid use, that cloud of PED suspicion may never go away. Watch FOX Sports 1's America's Pregame crew discuss A-Rod in the video above.