American golfer Zach Johnson wins British Open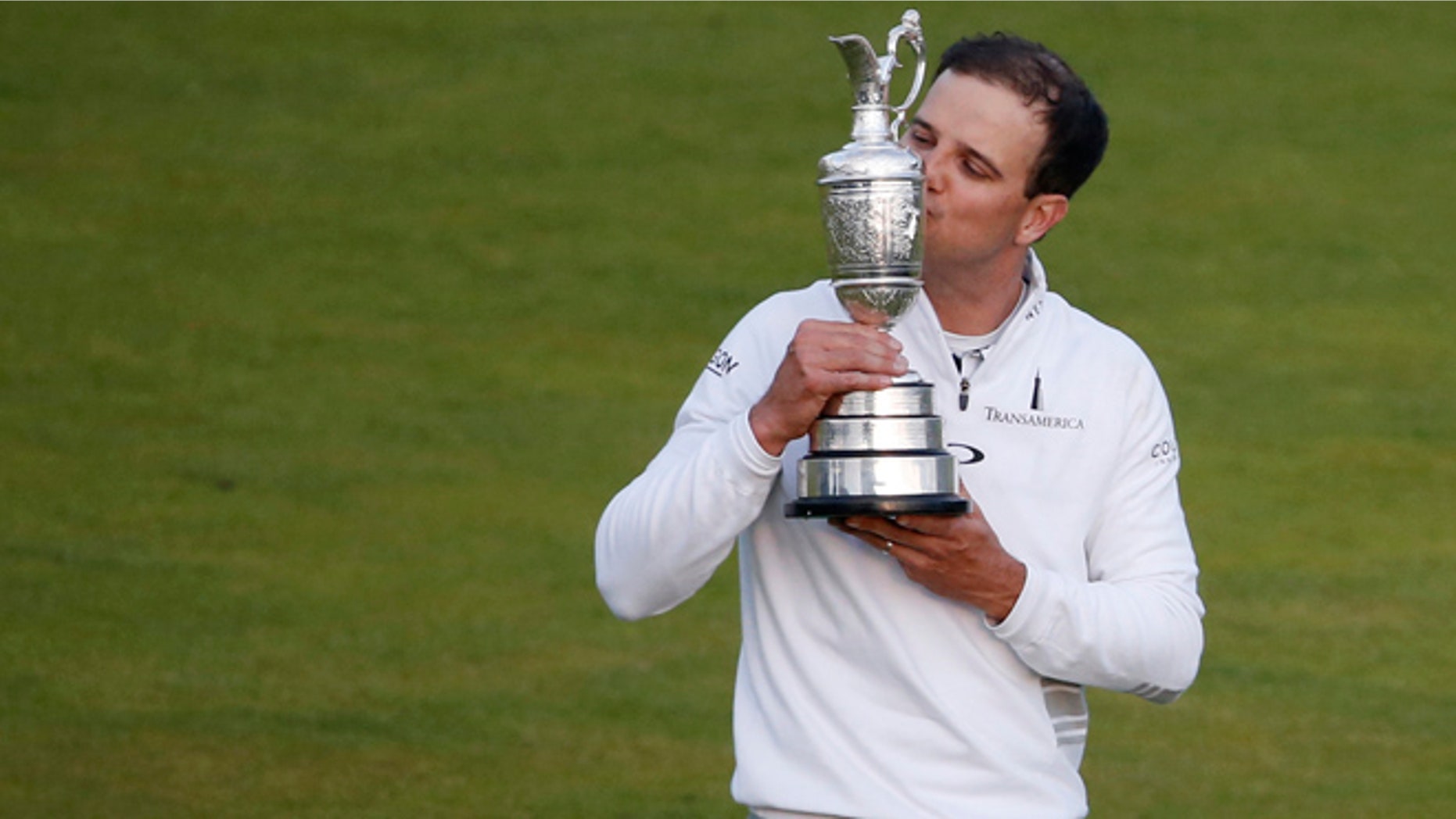 American golfer Zach Johnson won the British Open in 4-hole playoff over Louis Oosthuizen and Marc Leishman Monday.
Johnson won the 144th British Open in St. Andrews, Scotland Monday, robbing fellow U.S. golfer Jordan Spieth's quest for a Grand Slam tournament win, and capping off a wild five days and a finish that won't soon be forgotten.
The win represents Johnson's second major title, adding to the Masters title he won in 2007. He edged Oosthuizen by a stroke when the South African missed a 12-footer birdie putt at the 18th hole. Leishman finished three shots back Monday evening.
It was Oosthuizen's second straight runner-up finish in a major. He finished one stroke behind Jordan Spieth at last month's U.S. Open.
Spieth missed the playoff by a stroke. His hopes of pursuing a historic Grand Slam at next month's PGA Championship were doomed by a bogey on the 17th hole in regulation, where he missed an 8-foot putt. He had won the Masters and the U.S. Open, giving him a shot at joining Ben Hogan as the only golfers to win the first three majors of the year.
"We gave it a great effort," Spieth said.
Spieth hung around for the playoff, and walked out to the course to give Johnson a hug before the 39-year-old received the silver claret jug.
Johnson rolled in a 30-foot birdie putt on the 18th hole in regulation to close with a 6-under 66. Leishman badly missed his birdie putt that would have won it, while Oosthuizen hit a perfect wedge to 5 feet for birdie and a 69 to join the playoff.
Johnson opened the four-hole playoff with two birdies. When he missed his 18-foot birdie putt on the final hole at No. 18, Oosthuizen had a 12-foot birdie putt to force sudden death. It caught the left edge of the cup, and Johnson was in tears.
He said when he won the 2007 Masters that he was just a normal guy from Cedar Rapids, Iowa. Now he has two majors among his 12 PGA Tour victories.
"I'm grateful. I'm humbled. I'm honored," Johnson said. "This is the birthplace of the game, and that jug means so much in sports. I felt great. I'm just in awe right now."
The Associated Press contributed to this report.