American Baseball Heroes Find Their Dream in Latin America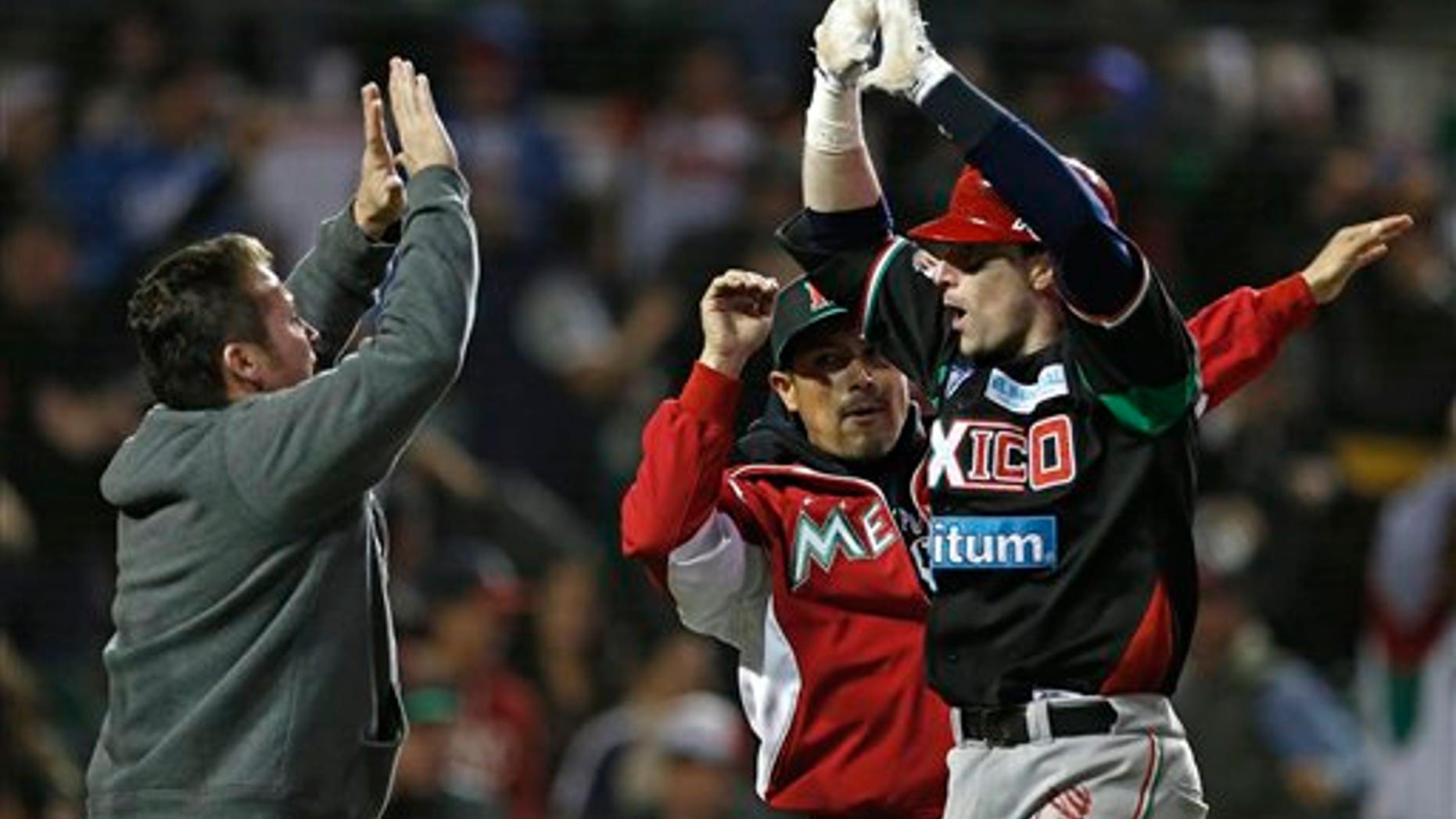 Many young baseball players dream of hitting in the big leagues and eventually playing in a World Series game.
For Douglas Clark, a Massachusetts native, that dream took him to the Caribbean World Series playing for Mexico.
"It was a real special thing for me and the fans in that stadium," said Clark.
It took 18 innings for Mexico to beat the Dominican Republic in the Caribbean Series championship played in Mexico in early February. During the top of the 18th inning, Clark hit a home run that eventually led to his team's win.
At 37, it's been a long baseball career for outfielder Clark.
"I think Mexico and the league down there have been growing at a fast rate," he said. "This is our second championship in three years."
Well-established star players from other countries typically generate much buzz when they arrive to play here in the Major Leagues. But American players who leave the United States to play in a foreign team do not usually attract the same level of attention. That's usually because many of them are in the twilight of their careers and are trying to delay having to give up the game or they just have not been able to find playing time in the U.S. and want to prove that they still have the skills.
Whatever the reason, American players – many of whom are not Latino – are venturing to Latin America to play in leagues in places they know little about.
Mexico's team includes former Major League players like Karim Garcia and the Dominican team last season had Los Angeles Dodger Hanley Ramirez and former American League MVP Miguel Tejada.
"I think a lot of time people don't know what they're talking about [when it comes to the Mexican league's level of play]," said Clark, who has played 10 winter seasons in Mexico.
Clark, who has been playing professional baseball since 1998, was called up to the Major Leagues in 2005 by the San Francisco Giants but never had an at bat. A year later the Oakland Athletics came calling. He had six pinch hit attempts at the plate and his lone career hit.
Hoping to prove his skills and his drive on the field, Clark packed his bags and played winter ball in Mexico.
"There's a real passion with the way people follow teams in Latin America," said Clark.
New York Yankee Kevin Youklis played in the Mexican leagues and former Arizona Diamondback and Oakland Athletic Eric Byrnes played in the Dominican league, where he won the MVP and was referred to as "Capitán América."
"I think he'd honestly still be playing if there was no chance of getting to the Majors," said former summer league teammate Scott Chiasson about Clark. "I think he doesn't know how to give it up."
There's a real passion with the way people follow teams in Latin America.
Chiasson, a pitcher, retired in 2011 and doesn't have any regrets about extending his career in Mexico.
"It was 100 percent worth it. It extended my career 6 or 7 years," said Chiasson. "I got a couple of jobs through the [Baltimore] Orioles and almost got called up by the [Cincinnati] Reds in 2006."
And while he enjoyed the experience, he said it was difficult in many ways.
"The conditions are not like America," said Chiasson. "It can be difficult."
Clark recalls that some American ball players had trouble adjusting. Many did not even know the language.
"A lot of guys take to it and other guys don't take to it," said Clark. "I think that's always something that's an eye opening experience for all the guys. Not only do you have to adapt to the field but you have to adjust to the culture."
Clark has done more than just adjust to the culture. He met his wife Pilar in Mexico and has a 1-year-old son.
Recently Clark and his wife were permitted to move to the United States after sorting out some immigration issues.
"I learned the language, which helps a lot," said Clark. "I haven't had anything but great experiences."
When he is not playing baseball, he is a substitute teacher in his hometown of Springfield, Mass.
"I'm from an educated family – counselors, teachers, principals," said Clark. "I've always had a thirst for the next generation to give back to the kids."
At his age, he knows his baseball days are coming to a close and it's not about the making the big show anymore.
He's content with time in Mexico and what it's given him.
"I would love to be able to get to the highest point in the game again," said Clark. "At my age, and given the philosophy going on in the big leagues, it's an uphill battle."
Follow Victor Garcia on Twitter @MrVicGarcia.
Follow us on twitter.com/foxnewslatino
Like us at facebook.com/foxnewslatino