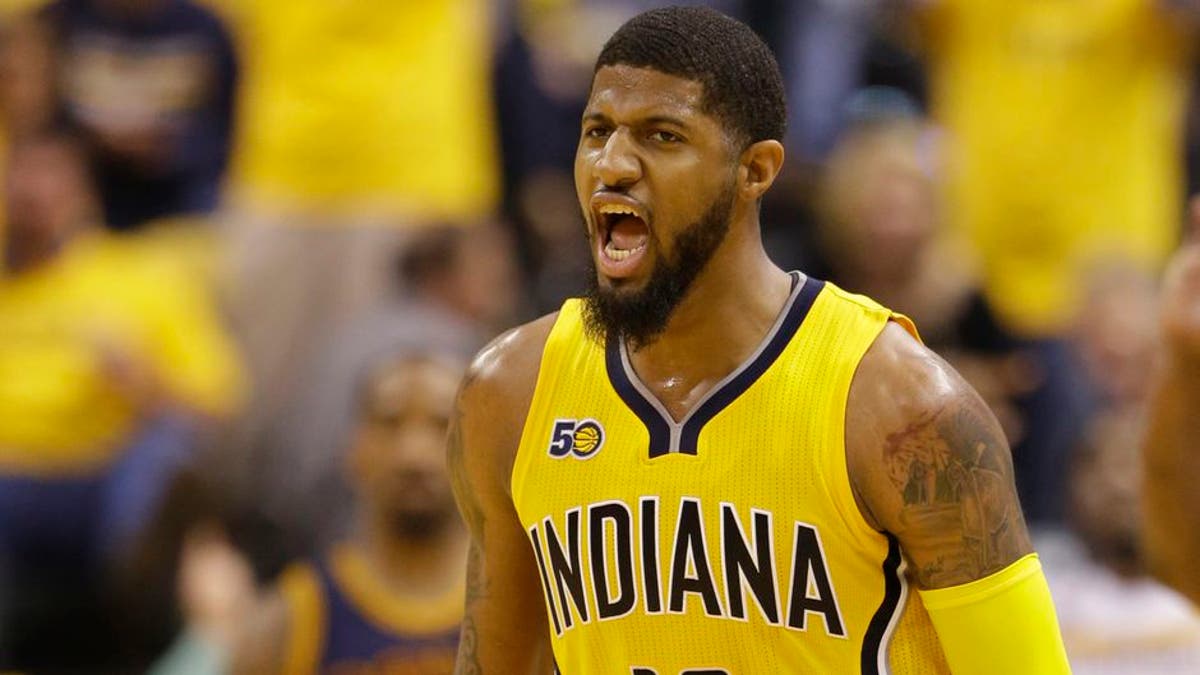 We won't know the winners of the NBA's major awards (like MVP) until after the Finals and the draft are finished, thanks to a new awards show that will air on TNT for the first time this season on June 26.
But according to a report from the Washington Post, we will know who made the All-NBA teams well before then, because of the impact that could potentiallyhave on players' future contracts.
Because of the newly created Designated Player Exception, which relies on players making, among other things, one of the three all-NBA teams to qualify, decisions about whether players such as Indiana Pacers star Paul George, for example will be willing to remain with their current team or be open to being traded elsewhere could be based upon whether a player is voted on to one of the teams. …
Given that draft night is one of the most active trade days of the season, having all 30 teams know who will and wont qualify for the DPE heading into it, and the offseason, will allow everyone to accurately gauge where things are headed.
This is the only logical way to handle this particular announcement.
George's situation is the best example of why this absolutely has to happen. If he makes an All-NBA team this year, he'd be eligible for a deal worth 35 percent of the salary cap with the Pacers -- far more than any other team could offer, which would make a potential choice to leave Indiana in free agency an extremely difficult decision.
If he doesn't qualify, however, the Pacers can't offer him significantly more than he could fetch elsewhere -- which makes his leaving in 2018 that much more likely, and which would in turn cause Indiana to consider trading him well in advance of that potential decision.