Alabama LB Reuben Foster says he failed drug test at combine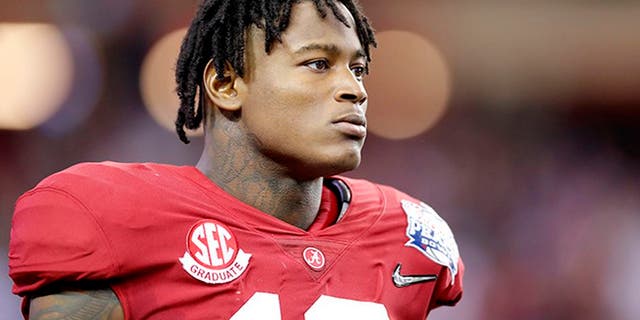 NEWYou can now listen to Fox News articles!
Alabama linebacker Reuben Foster told NFL.com that he failed a drug test administered at the NFL Combine, adding that the league notified him last month that his urine sample was reported as dilute.
"This is something that's going to get out. I don't make excuses, Foster told the outlet. I'm a real dude. I try to be a good person. … I just hope the coaches understand and that's all I can hope and pray for."
Foster said the reason his sample was flagged was because he was sick leading up to the combine. He couldn't keep any food down so he said he contacted a doctor, received some medication and began hydrating himself.
"I couldn't eat much, but I had to drink water and Gatorade," Foster said. "Then a few coaches said something about me being too light. And I'm a coach-pleaser. I don't care what everybody thinks, but I care what coaches think. So I drank and ate as much as I could without throwing up. Then I went in there, drinking and drinking water, trying to flush out my system from whatever was making me sick and trying to keep my weight up and took the test."
This news comes a little more than one month after Foster, a highly touted linebacker, was sent home from the combine after getting into a heated exchange with a hospital worker while waiting to undergo a medical exam. Fosters agent sent a letter of apology to all 32 NFL teams, and Foster said the incident was a misunderstanding.
Foster told NFL.com that he understands this positive test will put him in the NFLs drug program, which hes ready to face.
"Put me in the program," he said. "Test me."
Foster knows that his drug test likely will affect his draft stock but also understands where he ultimately gets selected is out of his hands.
"If it's first round, second round, whoever takes me will get a good football player and an All-Pro," Foster said. "I hope I go on Thursday, but I can't control that."