After one game, time to call Bucs morons? Yup, we're already there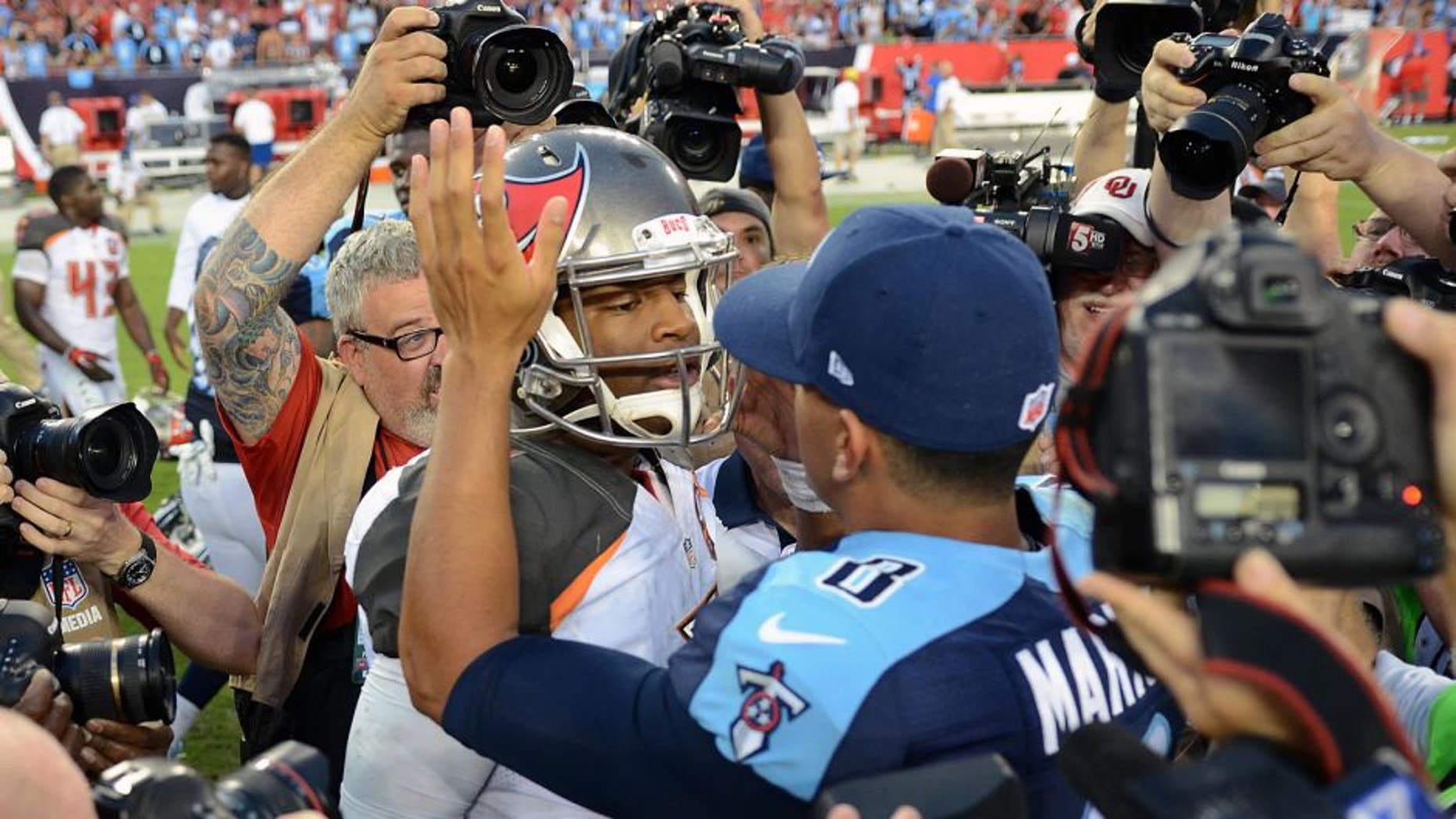 A common adage used to explain the NFL's popularity is that it's a week-to-week league.
Last season, the Cowboys were thumped at home in Week 1 by the 49ers, 28-17. The next morning, Cowboys head coach Jason Garrett was a dead man walking, Tony Romo needed to retire, and the 49ers were headed to the Super Bowl.
Of course, the Cowboys would win their next six games, win the NFC East and miss the NFC Championship Game after finishing on the wrong side of the season's most controversial call in the playoffs at Green Bay. The 49ers would finish 8-8, miss the playoffs and see their head coach leave for the NCAA.
So of course this season, lesson learned. No massive overreactions based on the first game of the season.
Right?
Try telling that to the good folks in Tampa Bay. First game of the season? Hell, try first game of a career.
In case you missed it, No. 1 overall pick Jameis Winston (Tampa Bay) and No. 2 overall pick Marcus Mariota (Tennessee) squared off on Sunday in the first game their respective careers. And, you certainly couldn't have missed this, the results could be summed up in one sentence:
Winton's first career pass went for six points in the wrong direction, Mariota had four touchdown passes in the first half and finished with a perfect 158.3 passer rating, and the Titans throttled the Bucs 42-14. Perhaps it should be noted that Winston's last non-preseason game was also against Mariota, and also ended with a drubbing -- Mariota's Oregon Ducks pounded Winston's Florida State Seminoles 59-20 in last season's College Football Playoff semifinal. It was Winston's only loss in college.
So … clearly we can declare the Bucs ultimate bozos when it comes to the draft and expect their beleaguered fans to lament the decision for the next decade-plus, right? There's no way Winston will ever be as good as Mariota as a pro, after the entire 60 minutes we have seen.
Well, you know the Internet would be overreacting like mad. But heck, we couldn't help ourselves and even debated the topic here, and in the video above.
And here are some fun Internet reactions, too.