Aaron Rodgers got in a bizarre late-night Twitter exchange with Shooter McGavin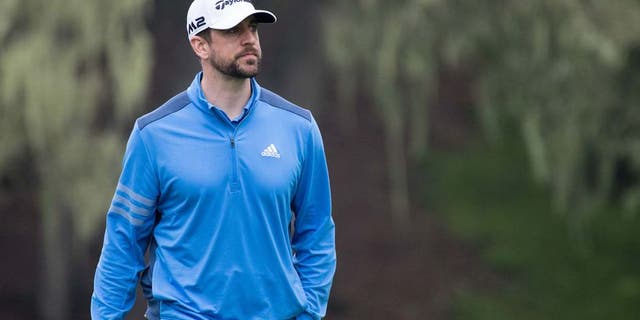 NEWYou can now listen to Fox News articles!
Aaron Rodgers has had quite the offseason. Hes recently become single, hes cut back on golf to focus on his body, and seems to have much more free time on his hands.
That was undeniably obvious on Wednesday night when he got into a Twitter spat with Shooter McGavin after the fictional character from Happy Gilmore called him out for cutting back on his golf game.
Rodgers didnt back down, calling out McGavin for being unable to outrun the not-so-friendly giant, Mr. Larson.
Things got weird when Rodgers called out Shooter for hitting on Happys grandma.
It ended with Shooter inviting Rodgers to the ninth green at 9.
It looks to me like Rodgers might want to take up golf again to fill his time. Twitter spats with fictional characters at midnight is a bit unproductive, albeit hilarious.