A year and a lot of doubts later, WR Corey Brown has become Ohio State's most committed player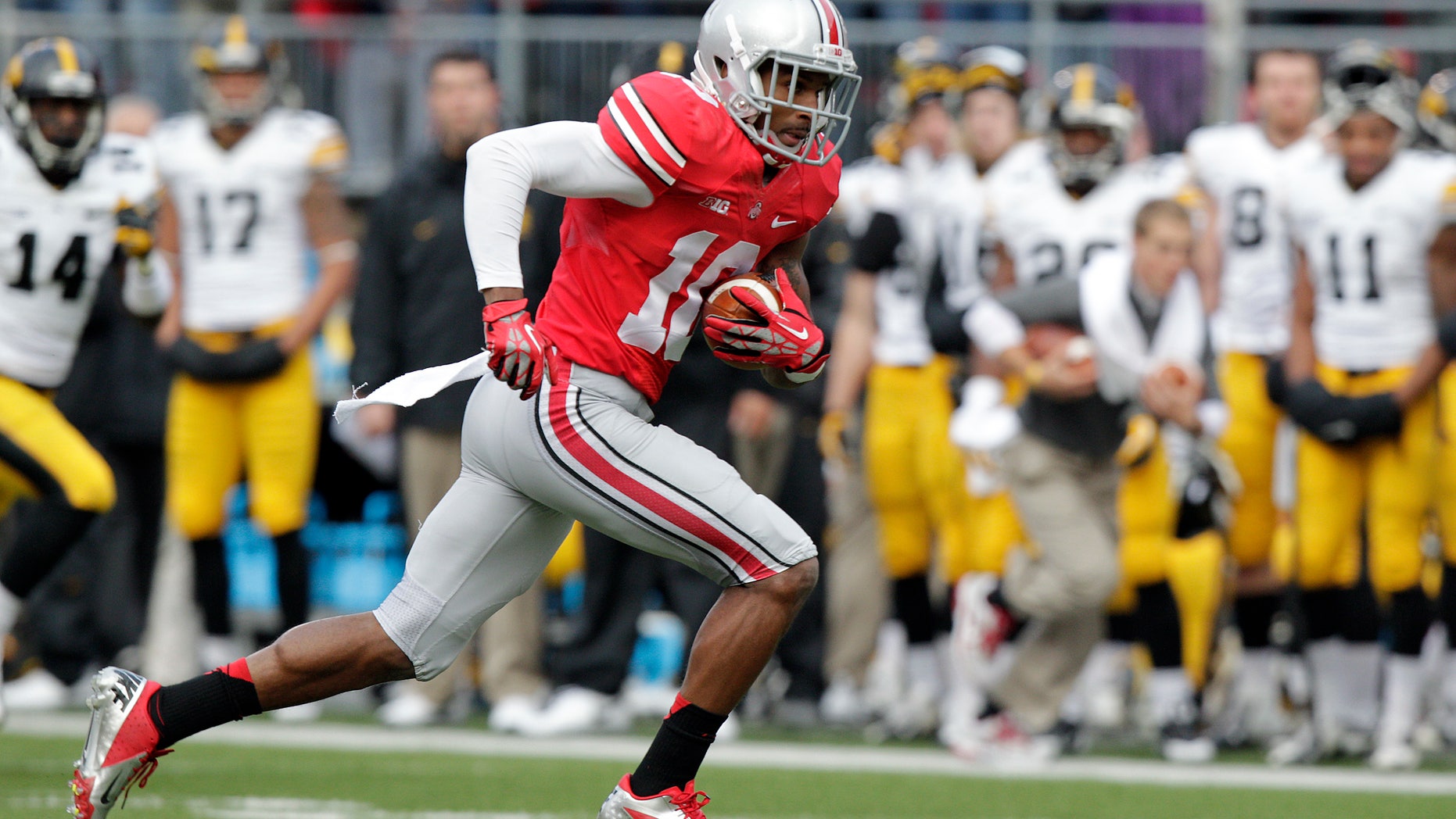 COLUMBUS, Ohio – Even though he still harbored doubts about the coaching staff, Corey Brown was a good player for Ohio State a year ago.
His head coach said he wouldn't even walk across the street for him — and Brown felt the same about him.
But Brown has come full circle, as evidenced by his stirring, adults-only halftime speech last week which lifted the Buckeyes to a comeback victory.
Now Brown has no bigger fan than head coach Urban Meyer.
The senior wide receiver leads the Buckeyes (7-0, 3-0 Big Ten) in receptions, yards receiving and is tied for the lead in touchdown catches heading into Saturday night's game against the big team from his home state, Penn State (4-2, 1-1).