49ers' Tomsula not ready to hand the reins over to Gabbert yet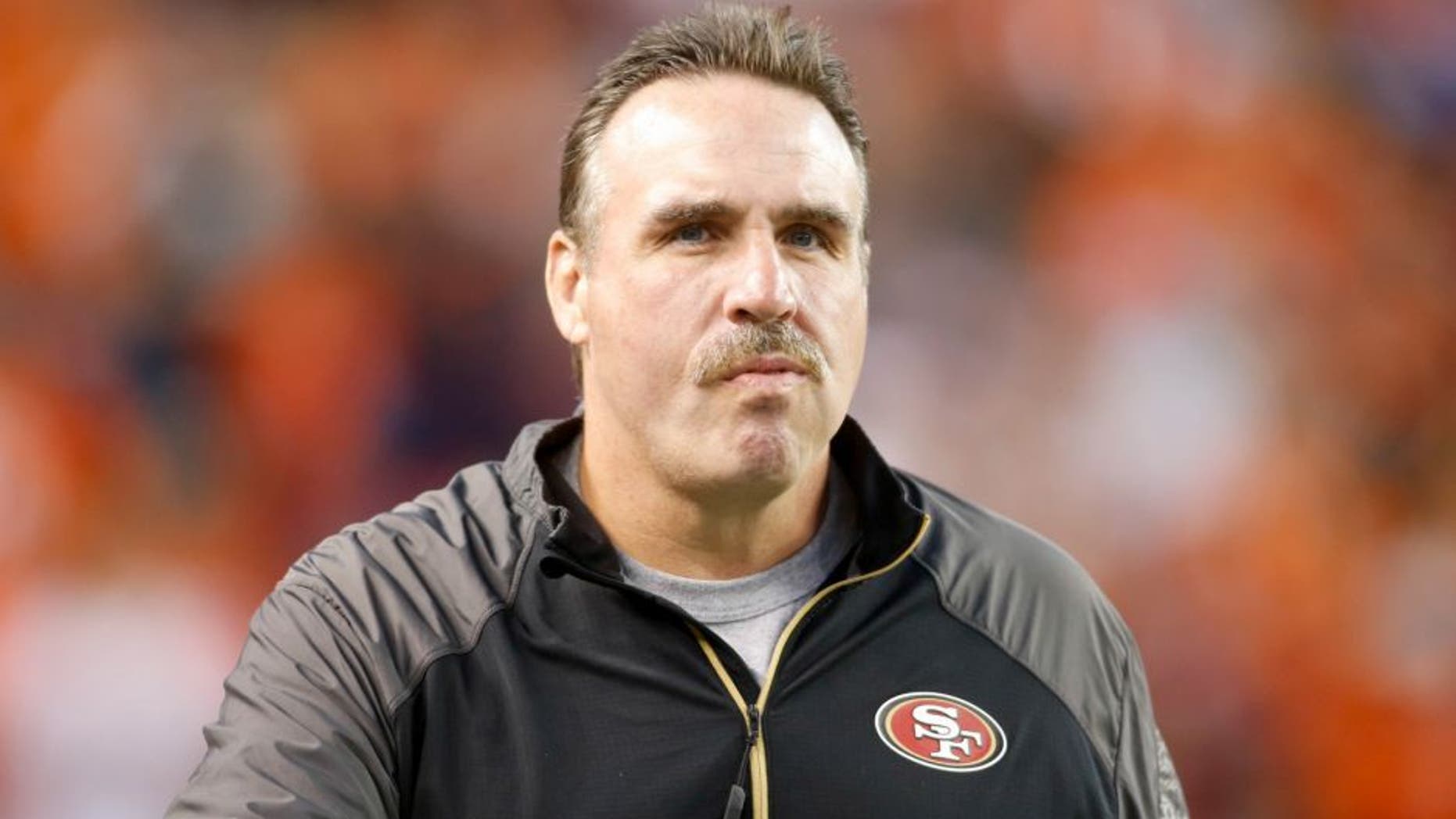 49ers coach Jim Tomsula is holding off on naming his starting quarterback. Chris Humphreys USA TODAY Sports
San Francisco 49ers coach Jim Tomsula on Monday remained non-committal on a starting quarterback for the team's next game at Seattle on Nov. 22.
Blaine Gabbert directed the 49ers to a 17-16 victory over the Atlanta Falcons on Sunday in his first start since October 2013. Tomsula, who benched starter Colin Kaepernick last week, said he wants to sit down with both quarterbacks before announcing his decision coming out of the team's bye week.
"I'm not going to talk to anybody here before I talk to anybody (on the team)," Tomsula told reporters Monday. "We'll have coaching and staff meetings today. Nothing's been said to anybody. We'll have those conversations internally first."
Gabbert ended a personal 10-start losing streak dating to his days with the Jacksonville Jaguars, finishing 15-of-25 for 185 yards with two touchdowns and a pair of interceptions. San Francisco had failed to score a touchdown in its previous two games.
"Obviously watching the game film last night and this morning, Blaine did a nice job and did really good things with his feet, and his arm and his brain," Tomsula said. "He really did a nice job, so congratulations to him.
"But across the board offensively, everybody stepped it up, and I was happy to see that," Tomsula added. "We still have got to keep getting better."