49ers deny report that they're trying to trade NaVorro Bowman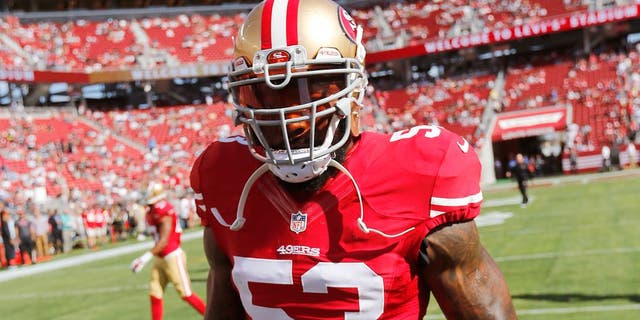 The San Francisco 49ers have a lot of issues on defense, so itd be a surprise to see them shopping one of their best players on that side of the ball. However, on Thursday, a report surfaced from The Ringer that the Niners are open to dealing NaVorro Bowman, their stud linebacker.
Yes, Bowman has dealt with injuries in the past three years, but the 49ers have little reason to trade their starting inside linebacker. Kyle Shanahan and John Lynch issued a joint statement denying the report, saying theyre looking forward to Bowmans future contributions.
Bowman played just four games last season before tearing his Achilles, the second significant injury hes suffered in the past three years. He hasnt been the same player since tearing his ACL in January 2014, which forced him to miss all of the following season.
The 49ers did draft Reuben Foster, but hell be a running mate with Bowman, not a replacement. Having those two at inside linebacker will give the 49ers a formidable duo, which should improve their abysmal run defense from a year ago.
Not to mention, the 49ers have Bowman under contract through 2022 after signing him to a four-year extension last offseason. It seems pretty unlikely that the 49ers would trade their stud linebacker just one year into his contract.