4-foot-6 gymnast Ragan Smith shares pic with NBA big man DeAndre Jordan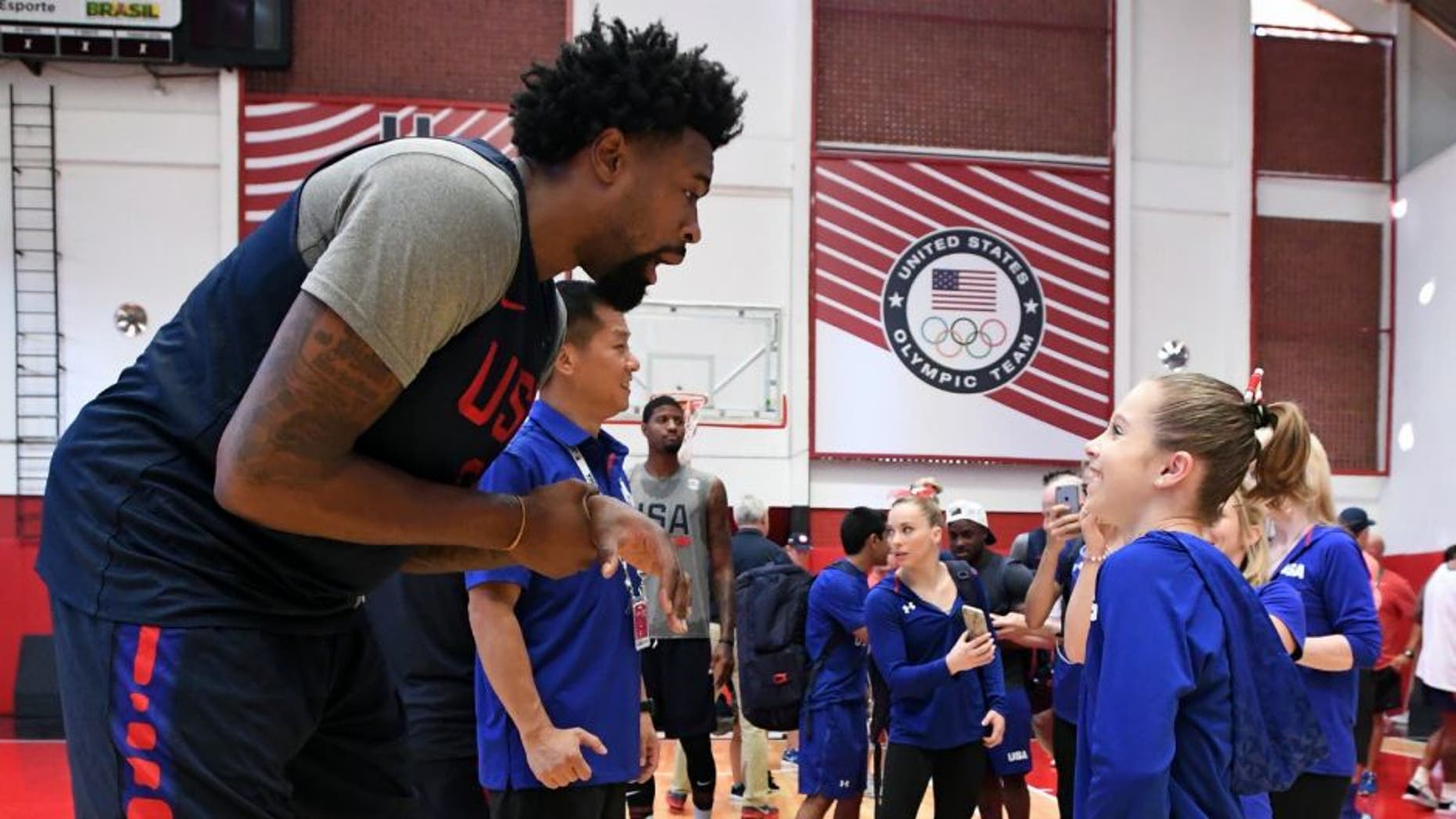 Even by NBA standards, DeAndre Jordan is a very large man.
Put him next to 4-foot-6 gymnast Ragan Smith and he looms even larger.
Smith, a US gymnastics team alternate, shared a photo with the Team USA center on Saturday that shows how extreme the difference is.
But as her teammate Simone Biles will attest, different sports lend themselves to different body types.
Oh yeah, and photo ops can be fun.