385 hours to Daytona: Allison family success in the 500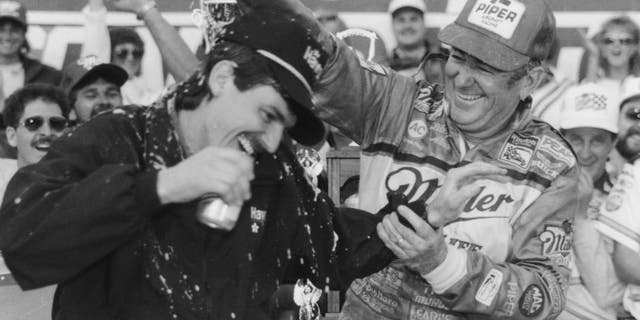 NEWYou can now listen to Fox News articles!
Along with the Petty's and Earnhardt's, the Allison's are one of the most prominent families in NASCAR history.
Bobby Allison won the Daytona 500 three times, tied for third-most all-time. In 1988, Bobby won his final race with his son, Davey, finishing right behind him in the 500.
In 1992, Davey Allison finally took the Daytona 500 crown for himself, making the Allison's the second father-son duo to win a Daytona 500 after Lee and Richard Petty.
Dale Earnhardt and Dale Jr. joined the father-son list when Dale Jr. won the 2004 500.
Tragedy has struck each of these prominent NASCAR families but all have persevered through the hardships.
Tune into the 59th running of the Daytona 500 on Feb. 26 on FOX.