25 things you never knew about the NFL draft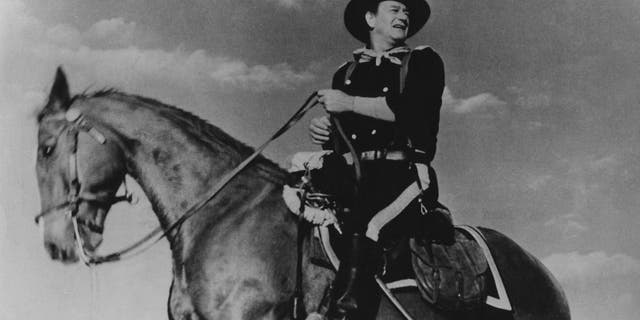 1. USC (493), Notre Dame (486), Ohio State (418), Oklahoma (373) and Nebraska (353) have had the most players selected in the entire history of the NFL draft.
2. Once Jared Goff goes No. 1 or No. 2 (probably No. 1) in Thursday's draft, Cal, his alma mater, will break a tie with USC as having the most first-round quarterbacks selected in draft history. Of those, Aaron Rodgers and Craig Morton have had the two best careers, while the other three all finished their careers with a sub-.500 record.
3. Don't expect big things from Mr. Goff this year. The nine active starters who went in the first round of their respective drafts collectively had a 19-37 record as rookies, a mark which is skewed by Andrew Luck's 11-5 mark (it's 8-32 without him).
4. In the 17th round of the 1972 draft, Falcons coach and former star quarterback Norm Van Brocklin stood up and yelled "do we want the roughest, toughest S.O.B. in the draft?" Everyone yelled "yes," followed by Van Brocklin calling the NFL and saying Atlanta was picking John Wayne of Fort Apache State. Yeah, that John Wayne. Back before his acting career, when he was named Marion Morrison, he played football at USC. At the time of his "drafting" he was 64 years old. Fort Apache State is a nod to Fort Apache, a classic Wanye western that also starred Henry Fonda and Shirley Temple. (It's awesome.) Alas, Pete Rozelle spoiled the fun and disallowed the pick.
5.The team that's selected the most players in the NFL draft since the AFL/NFL merger is the Pittsburgh Steelers, who have taken 560 players in 46 years, or 12.17 players per year.
6. The team with the fewest selections is the Washington Redskins, who are in last by a solid 50 players of teams that have existed in that same timeframe. They've selected just 401 athletes (8.72 players per year) and went from 1970 through 1990 only making three first-round draft picks. They made the most of them, however: Two or the three (Art Monk and Darrell Green) made the Hall of Fame.
7. Out of every conference, the SEC has had the most players selected in the NFL draft with 239. That's only counting schools that were actually in the SEC at the time of the draft. So, sorry Mizzou and Texas A&M.
8. Amobi Okoye, a defensive tackle out of Louisville (by way of Nigeria) was the youngest player ever selected in the draft when he was taken by the Houston Texas in 2007 at age 19. Out of all the 20-and-under players taken in the draft, Terrell Suggs has had the best career, though plenty of others (DeAngelo Hall, Randy Starks and others) have been productive.
9. Kicker Ove Johansson out of Abilene Christian (by way of Sweden) was the oldest player ever selected in the NFL draft, when he was taken by the Houston Oilers in 1977 at 29 years old. He played two games and went 2-6 on all kicks. Chris Weinke, the 2001 Heisman Trophy winner out of Florida State, was the second oldest, at 28 years, 9 months. He finished his seven-year career with a 2-18 record. Of players taken at 25 or older, Terence Newman, who's still active, has had the best career, making two Pro Bowls and playing 13 seasons (so far). No one else that age or older played more than a decade.
10. Of the 25 quarterbacks with the most career touchdown passes, 15 were taken in the first round. The other 10 were taken in the second (3), third (3), fourth (1) sixth (1), ninth (1) and 12th (1). But of the top four, more were taken in the second round (2 - Brett Favre and Drew Brees) than the first (1 - Peyton Manning).
11. Of the 21 players with 7+ All-Pro appearances, 20 went in rounds 1 or 2.
12. Mothers, don't let your sons grow up to be the second quarterback taken in the draft. The last five: Johnny Manziel, Geno Smith, Robert Griffin III, Jake Locker and Tim Tebow. Sorry, Carson Wentz and the entire city of Philadelphia.
13. Walter Jones (No. 6, 1997) is the most recent player to be drafted and make the Hall of Fame, a mere product of time and time of retirement as others from later classes will soon join him.
14. 2004 is known as the year of the quarterback (for people who have short memories - the real year of the quarterback was back in 1983) and for good reason: Eli Manning, Philip Rivers and Ben Roethlisberger were taken in the first 11 picks. Three quarterbacks, three teams, four Super Bowls, 12 seasons each. But the year is also regarded as TYOTQB because of the sheer number of signal callers taken. A modern record 17 quarterbacks were taken that year ("modern" being since 1992, when the draft was cut from 12 rounds to seven) and you've either forgotten about, or never heard of, most: J.P. Losman, Craig Krenzel, Andy Hall, Josh Harris, Jim Sorgi, Jeff Smoker, John Navarre, Cody Pickett, Casey Bramlet, Matt Mauck, B.J. Symons and Bradlee Van Pelt. (Admission: I was all-in on Jeff Smoker. And Charles Rogers. I have a thing for Spartans, I suppose.) Two other active quarterbacks came out of the draft too: Matt Schaub (3rd round, No. 90) and Luke McCown (4th round, No. 106).
15. Denver Kirkland, a tackle from Arkansas, weighed in heaviest at the 2016 combine, topping out at 335 pounds. Not surprisingly, he ran the second-slowest 40. The lightest player in the field: Rashard Robinson, a DB out of LSU who just missed being half the size of Kirkland. He weighed in at 171 pounds.
16. This one surprised me: A total of 48 punters have been drafted in the last 25 years. Of those 48 punters: 8 never kicked in the NFL, 16 have played six years or more and, showing that we're in the height of punting, the last six punters taken in the draft have collectively missed just one game in their respective careers. Shane Lechler, who's entering his 17th season in the league, playing for Oakland and Houston, has been the best drafted punter over his time.
17. There have been two punter-less drafts: 2011 and 1998. And Sean Landeta wept.
18. Speaking of Oakland's kicking game, the Raiders famously took kicker Sebastian Janikowski with the 17th pick of the first round of the 2000 draft - the same draft in which they took Lechler in the 5th round, thus rounding out their kicking unit for the next 13 years.
19. But Janikowski was small peanuts compared to Charlie Gogolak, a Princeton kicker who was taken sixth overall - SIXTH - by the Redskins in 1966. And in case you were wondering - yes, Gogolak was the highest Princeton player ever selected, by a solid four rounds. Only 11 others Tigers went in the draft, including Cosmo Iacavazzi. HEY COSMO!
20. There have been 52 kickers taken in the past 25 years. Combine that with the amount of punters and that's 100 specialists over the past quarter-century, or four per season. In addition to Janikowski, only two other kickers have been taken before the third round: Mike Nugent (Jets, 2005, No. 47, 2nd round) and Jason Hanson (Lions, 1992, No. 56, 2nd round). Hanson played in Detroit for 21 seasons. Nugent didn't stay in New York that long, but is firmly entrenched as the kicker in Cincinnati, enterting his 12th year in the league.
The list of players selected by college doesn't surprise at the top (in addition to the top five mentioned above, Michigan, Penn State, Tennessee, Texas and Alabama round out the top 10) but that doesn't mean there aren't some headscratchers going down the list.

Minnesota has more total players selected than Florida State. TCU has more than Arizona. Northwestern has more than Virginia. Jackson State, Tennessee State, Pacific, Southern, Holy Cross, Villanova, Florida A&M, William & Mary and West Texas State all have more than Boise State. Army has the same as Arkansas-Pine Bluff, Idaho State, Sam Houston State and Appalachian State. And members of the single-draftee club (or which there are over 200): Bentley, Black Hills, Butte J.C., De Pauw, DePaul, Defiance, Ferrum, George Fox, Georgetown, Haverford, Ithaca, LaCrosse, Mayville, Oklahoma Panhandle State, Peru State, Upsala, and Wooster.
21. Fullbacks used to be in high demand in the draft as 25 were taken in the top 10 between 1946 and 1966. Since 1990, the fullback who was off the board highest was Jarrod Bunch, taken by the Giants in 1991.
22. This one's fascinating: SB Nation compiled a list of which teams took players from which conference over the past 10 years. The SEC finished behind the Big 12, Big Ten and "non-power 5."
23. Twenty-three players drafted No. 100 or worse have made the Hall of Fame, with Tom Brady and Jared Allen likely to join that group.
24. The first Heisman Trophy winner chose selling rubber over playing football. Jay Berwanger, who was both the first Heisman winner and first-ever NFL draft selection, said football didn't pay as well. And in a nod to the future, he also wasn't keen of the rougher aspects of the sport. "I didn't get hit making speeches at high schools and Kiwanis Clubs," he said, "but I got indigestion from corned beef and mashed potato dinners."
25. Since we're almost done here, a personal pet peeve if you'll indulge me. Let's clear up something: If you take a player in the third round or below and happen to get lucky that said player is great, you get no credit - ZERO - for taking that player, except in the same way a roulette player gets kudos for successfully putting it all on Red 19. The Patriots had the Nos. 127, 141, 161 and 187 picks in the 2000 NFL draft (along with a few earlier ones). They didn't take Tom Brady with any of those.

If they had even the inkling that he might be great, don't you think they'd have jumped on him at, say, No. 161 (5th round) instead of taken Jeff Marriott, who didn't play a single down in the NFL? Surely they'd have locked him up at No. 187, not wanting the apple of their eye to get snatched up in the 11 picks before he went at No. 199. Nope! They took Antwan Harris, an otherwise forgettable player who made it four seasons in the league. Then, and only then, did the Patriots stumble backwards into the Brady pick. Same goes for Seattle and Russell Wilson and dozens of other low-round studs. Utilizing that player correctly? That's the good stuff. Merely getting him? Dumb luck.