2016 Sprint Cup schedule still not complete, but taking shape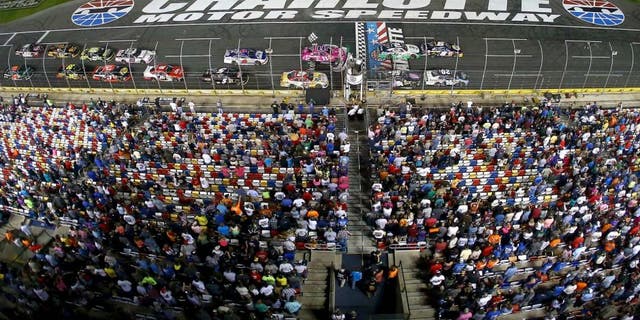 NEWYou can now listen to Fox News articles!
Although the complete 2016 Sprint Cup Series schedule has yet to be released, numerous tracks have already revealed their race dates -- or at least some of them -- for next season.
The latest tracks to announce their dates on their respective websites are Speedway Motorsports Inc. sister tracks Atlanta Motor Speedway, Charlotte Motor Speedway and Kentucky Speedway.
Charlotte has not, however, revealed a date for its annual fall race in the Chase for the Sprint Cup.

Here's a quick look at the 2016 schedule, based on everything we know so far:

-- Feb. 21: Daytona 500
-- Feb. 28: Atlanta

-- March 6: Las Vegas
-- March 13: Phoenix
-- March 20: Fontana
-- April 9: Texas (Saturday night race)
-- April date TBA: Bristol
-- May 21: Sprint All-Star Race at Charlotte

-- May 29: Coca-Cola 600 at Charlotte
-- June 5: Pocono
-- June 12: Michigan
-- July 2: Daytona (Saturday night race)
-- July 9: Kentucky (Saturday night race)
-- July 31: Pocono
-- August date TBA: Bristol
-- Aug. 28: Michigan
-- Sept. 18: Chicagoland (Chase opener)
-- Nov. 6: Texas