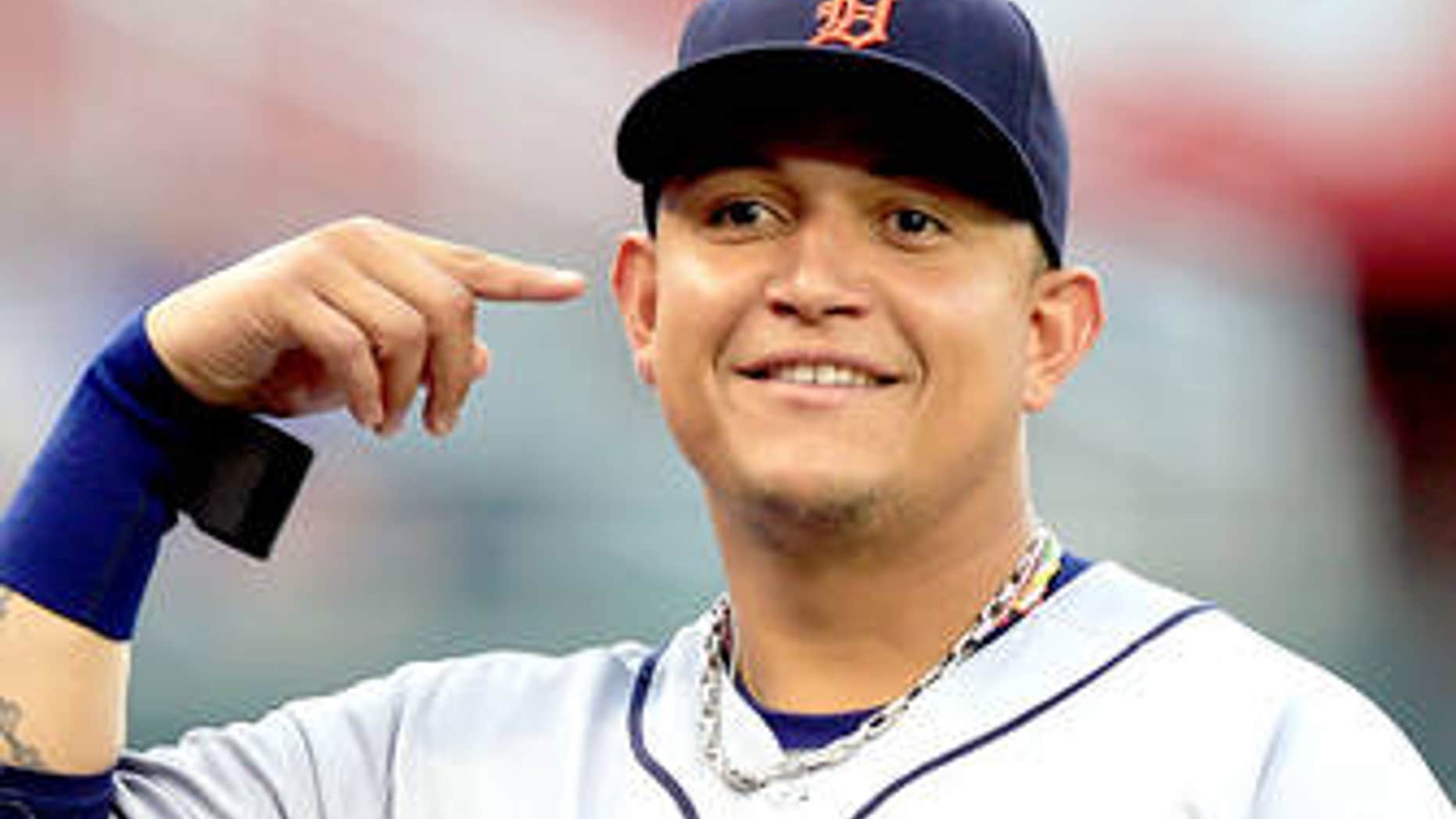 Last season Miguel Cabrera became the first major leaguer to win a Triple Crown since 1967, when Carl Yastrzemski did so with the Boston Red Sox.
Unfortunately for opposing pitchers, Cabrera hasn't slowed down. The Detroit third baseman is on a pace to hit more homers and RBI than last year when he tallied 44 and 139.
Plus, the 2012 American League MVP has a legitimate shot at becoming the first back-to-back Triple Crown winner in the long history of the game.
Miggy and Baltimore's Chris Davis rank 1-2 in RBI, while Davis is first in homers, three ahead of Cabrera. Neither homered on Tuesday night.
In the race for the AL batting title, Davis isn't a threat to Cabrera. Los Angeles Angels center fielder Mike Trout is second, .026 points back at .331 after a 2-for-5 outing on Tuesday.