Kentucky barns are being raided, reportedly to fuel 'farmhouse chic' trend
In headlines that would surely leave Chip and Joanna Gaines fuming, the theft of wood from older barns in Kentucky is reportedly on the rise, supposedly for farmhouse-inspired home design and décor projects.
According to a new report from The Courier-Journal, local authorities say that the uptick in the theft of weathered barn wood has become such an issue that buyers are asking wood sellers to document their assets in a W-9 form, to ensure that they are not purchasing stolen timber. The wood is believed to be stolen for people's personal projects, as per the outlet.
Though stolen barnwood has long been a problem in Midwestern states including Illinois, Indiana, Ohio and Tennessee, according to the Courier-Journal, it's becoming worse than ever before in Kentucky, which has "more old barns per square mile than any other state."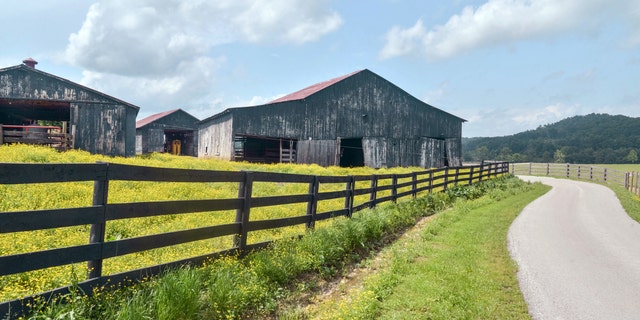 TINY INDIANA TOWN, WITH A POPULATION OF 3, SELLING FOR $3.8 MILLION
Furthermore, one expert believes that the modern farmhouse-chic tried is likely here to stay for the foreseeable future.
"It's here and it's popular. Especially in Kentucky," Leslie Lewis Sheets, owner of LL&A Interior Design, told the outlet of the general trend, and weathered wood fad.
"If it's weathered, it takes on the brown tones, the grays, some washed paint that may have been applied. The texture. It's welcoming. It's warm," she added.
Sheriffs across the Bluegrass State have had several instances of barnwood theft reported in 2019 – with some barns "stripped down to their frames and aluminum roofs" in recent months, as per the Courier-Journal; unfortunately, it is difficult for law enforcement to catch, let alone track down, the crooks.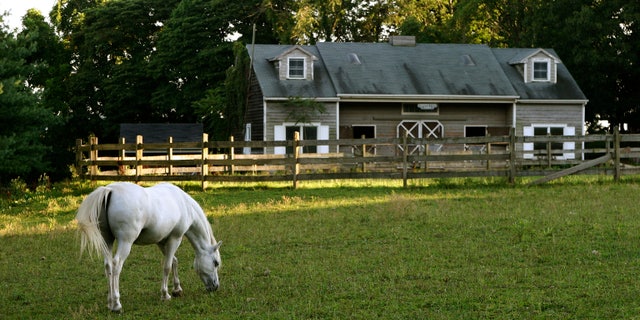 "The thing is trying to prove it, because you don't know when it was taken," Cumberland County Sheriff Scot Daniels Daniels said of the issue.
FOLLOW US ON FACEBOOK FOR MORE FOX LIFESTYLE NEWS
In a larger sense, swindlers have the advantage of location – as the barns are often away from main roads, on large plots of land. The thieves, too, can easily pull off the heist under the cover of darkness.
In one colorful example, 95-year-old Lois Coffey of Cumberland County has had her tobacco barn outfitted with cameras and floodlights after planks began to go missing piece by piece. Her family, too, contacted the police, and hope that the thieves won't return – though this time, the nonagenarian says she's ready to defend her homestead.
"Well, sure, I'd fire at 'em. I'd love to get it out" Coffey told the Courier-Journal of the pistol she's hidden in her house.
Though it remains unclear at this time if and how Kentucky officials may address the troublesome problem of stolen barnwood, moving forward, some Twitter users were quite upset to learn of the news.
"How big a jerk do you have to be to steal people's barn wood to decorate your house instead of, you know, paying for it?" one commenter cried.
"That is a shame. It is easy to treat new (cheap) wood to look vintage/"distressed" with finish, no need to steal," another agreed.
"This is sad! Stop stealing people's barnwood!" another lamented.