Zuccotti Park Returning to Normal After 'Occupy' Protests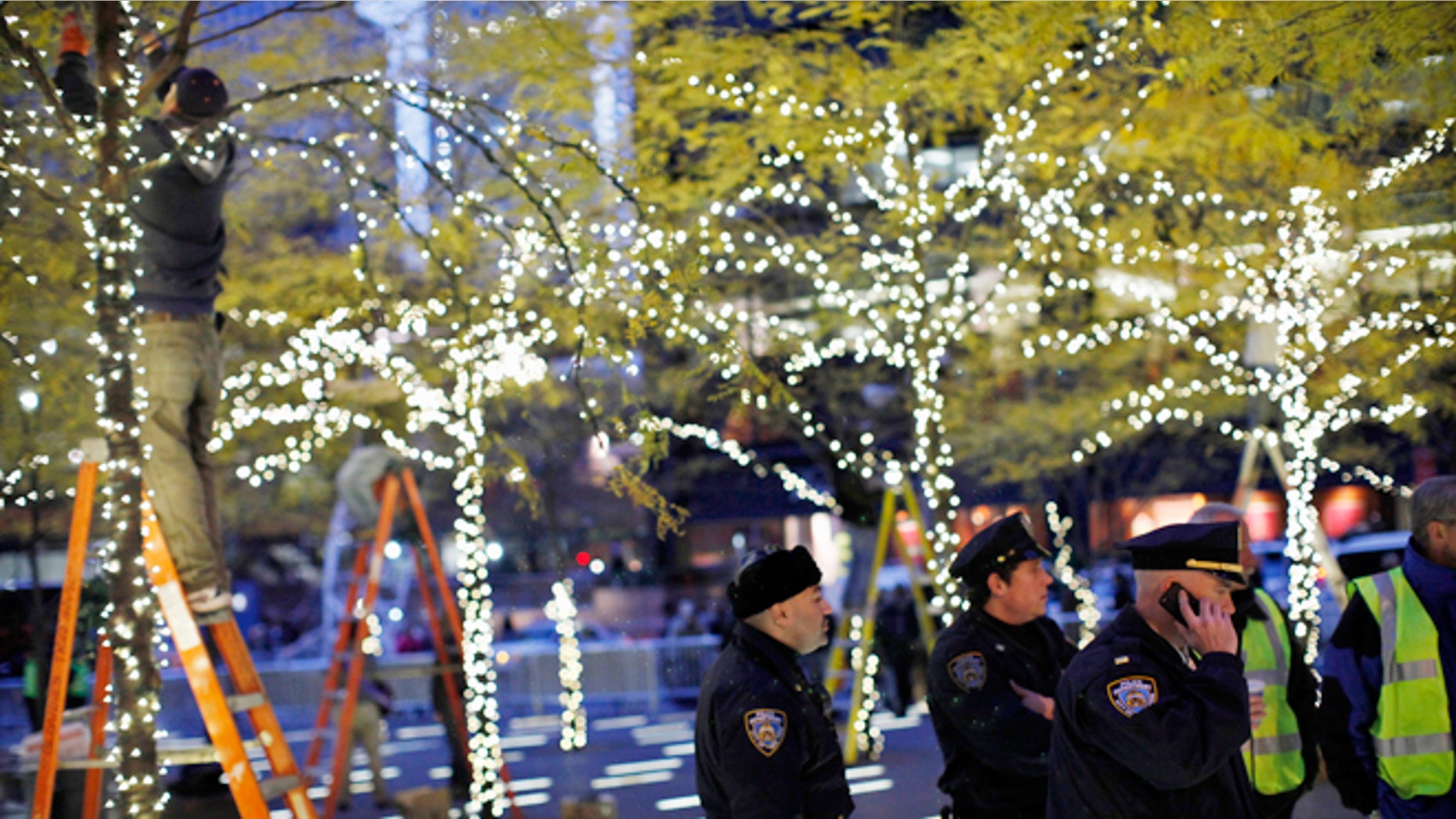 NEW YORK – Life is finally returning to normal at Zuccotti Park with a crew of hard hats working at the World Trade Center enjoying their lunch free of "Occupy Wall Street" tents, drums and druggies.
"This was our spot!" ironworker Vinny DelPrincipe, 40, exclaimed Monday, chomping on a sandwich along with 20 or so buddies. "Now that they finally got rid of all the degenerates, it's ours again."
He and his fellow hard hats cheered New York mayor Michael Bloomberg's decision last week to tear down the tent city.
"It's the best thing the city could have done -- finally throw everyone out of here," another ironworker, Thomas Hamann, 45, said.
The men grubbed in the southern end of the park -- and there was not a protester around.
The 30 or so holdout protesters cowered at the opposite end of Zuccotti during Monday's lunch hour -- steering clear of the tough construction crew.
"It's definitely nice to have our lunch spot back," said worker Greg Frome, 32. "We had been down here for eight or nine months before the protest started."
Meanwhile, the hot-headed protester from Ohio busted Saturday, allegedly with a handgun and a cache of bullets, remained locked up in lieu of $25,000 bail.
Tattoo artist Joshua Fellows, 32, of Youngstown, was charged with criminal possession of a weapon after cops found an unlicensed .45 and 32 rounds of ammo in a rental truck he had been driving around the protest.
In another development, a couple who claim they were roughed up by cops during an 'Occupy'-related protest last month filed a federal lawsuit against the city.
Heather Carpenter and Julio Jose Jimenez-Artunduaga seek unspecified damages for their Oct. 15 encounter outside a Greenwich Village Citibank branch.