Your Vote, Your Questions: You Decide What to Ask at the Fox News/Google Debate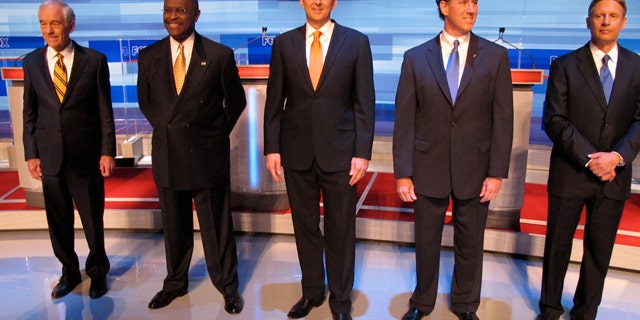 NEWYou can now listen to Fox News articles!
The clock is ticking down to the Sept. 22 Fox News-Google Republican presidential primary debate so it's time to submit your questions so the Fox News panelists can ask the candidates about the issues you want discussed.
Submit a video post or ask a text and then vote to determine which inquiries the candidates will get, whether it be on jobs and the economy, health care and government spending or an array of other topics.
Hundreds of questions have been posed, on everything from privatizing the Education Department to climate change and intelligent design. The viewing public -- who for the first time can weigh in by voting on questions they want asked -- are also talking about the role of government, federal spending and immigration.
"Do you support allowing young people to opt out of Social Security?" asked Julie Borowski of Damascus, Md.
"What comprehensive solution are you willing to take with immigration?" Luis Serrano of Van Nuys, Calif., wants to know.
"How will you bring manufacturing back to the U.S. and support more technology education programs in our middle and high schools?" asked James Boehme of Ridgefield, Conn.
Inquiring minds can offer their queries for the debate via the Youtube.com/Foxnews channel. By scrolling over the thumbs up and thumbs down icons, viewers can help decide which questions will be asked.
The questions will be delivered at the Sept. 22 presidential debate, hosted by Fox News and Google from 9:00-11:00 p.m. ET in Orlando, Fla., in conjunction with the Republican Party of Florida. Fox News' Bret Baier will moderate, joined by Fox News anchors Megyn Kelly and Chris Wallace as panelists.
Fox News and Google will also present public data and Google search trends on air to help provide context to the questions and inform the debate throughout the evening.
Take a look at Youtube.com/Foxnews to check out some of the latest video entries from voters who want the top-tier Republican presidential candidates to get specific on the subjects that are sure to embody the 2012 presidential election.