Young children could face bullying charges in city under proposed law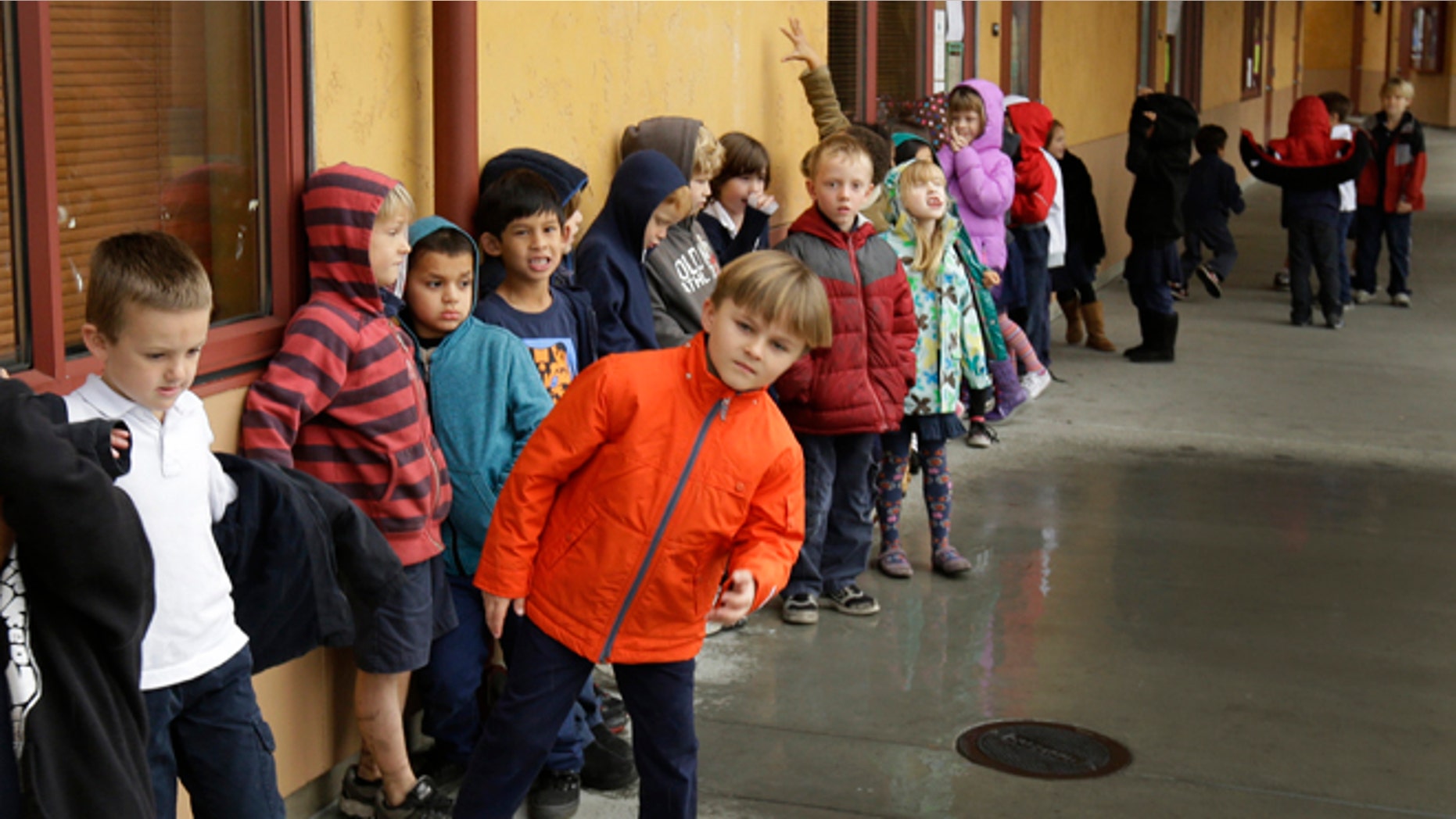 A proposed law advancing in a California city would criminalize bullying for children as young as 5, meaning kindergartners could potentially receive misdemeanor charges for threatening or harassing their peers.
The city council in Carson unanimously voted this week to tentatively approve the bullying ordinance, which would revise the city's Municipal Code. If formally approved on May 12, the new law would go into effect June 20, according to the Daily Breeze.
The ordinance is aimed at persons, including other youths, who cause anyone from kindergarten to age 25 to feel terrorized, harassed or threatened with no legitimate purpose. It also covers cyberbullying.
First-time offenders could be ticketed for an infraction and fined $100. A second infraction would cost $200, and a third-time offense could bring a criminal misdemeanor charge. Adults charged with bullying could receive an infraction or misdemeanor and possible jail time.
Councilman Mike Gipson, who spearheaded the ordinance, told the Daily Breeze he wants to make Carson a "bully-free city." He noted that a few months ago a teenager in a nearby city had committed suicide because, Gipson said, he had been bullied since middle school.
"This is a very serious issue that we face not only in the state of California but throughout the United States," he said.
Councilwoman Lula Davis-Holmes told the Daily Breeze she agreed to the proposal only after her colleagues agreed to reduce the infractions for children to a fine for the first and second offense. She said she was concerned about racial profiling and labeling children as misdemeanor offenders.
Gipson said he thinks the conditions of the law are necessary to truly address the problem.
"I know that people don't want to hear the word misdemeanor, and I also know that something needs to happen relating to kids preying on other children," he told the Daily Breeze. "That's not right. If a child is bullying someone and a parent has to pay a $100 fine as a result of that, a responsible parent will realize their child needs some help."
Carson is a city of 93,000 people in Los Angeles County.
Click for more from the Daily Breeze. 
The Associated Press contributed to this report